We support the following two files from Poloniex. Please download based on your activity at Poloniex.
Trade History
1. Choose "My Trade History & Analysis"
2. Choose "Export History"

3. Upon dialog, specify "Trade" as history type. Specify date range and click "DOWNLOAD".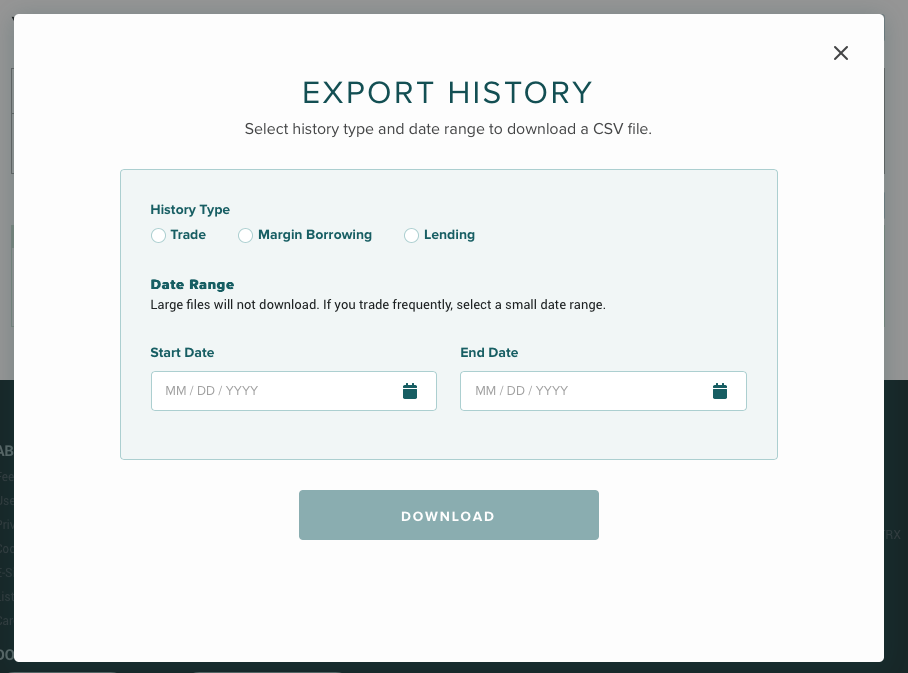 Lending History (Only when you lend coins)
Repease the abovementioned "Trade History" procedure 1&2. At step 3, choose "Lending".
Adjustments
1. From the menu on the top right, choose "BALANCES" -> "HISTORY"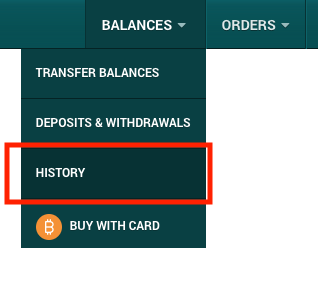 2. Click "Export Adjustments"