This page explains how to get trade history from Globiance.
Imprtant Notes:
We can confirm that there was a change in the handling of commissions on around July 15, 2022 at the exchange. If you notice anything in your commission transaction history, please let us know by contacting customer support.
1.Log in to Globiance, click on "Profile" in the upper right corner, then click on "Order History".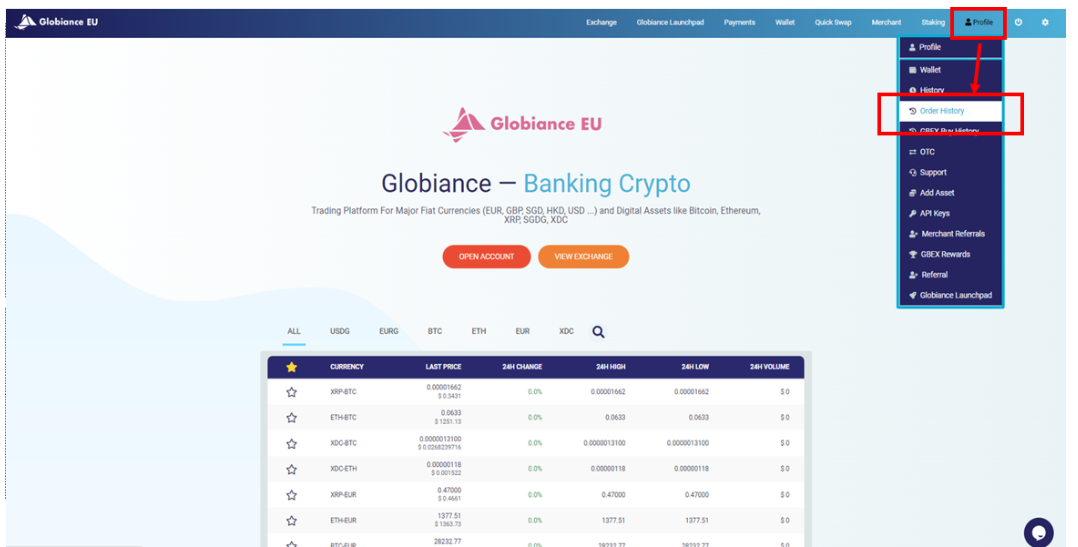 2. Tick off "Crypto" and "FIAT," select a time period, and click the "EXPORT" button.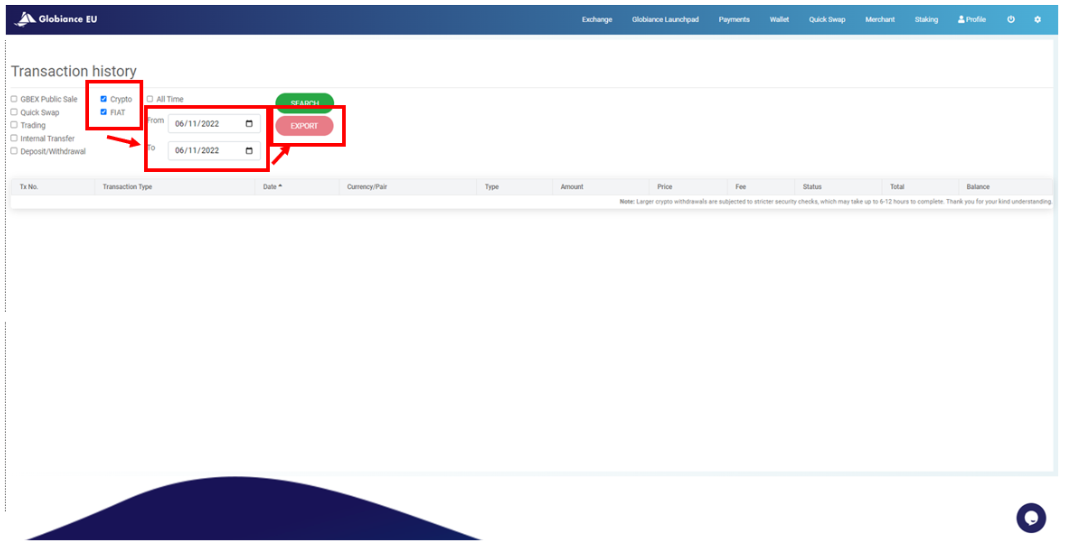 3.When "All Time" is checked, you can retrieve the history for all time periods.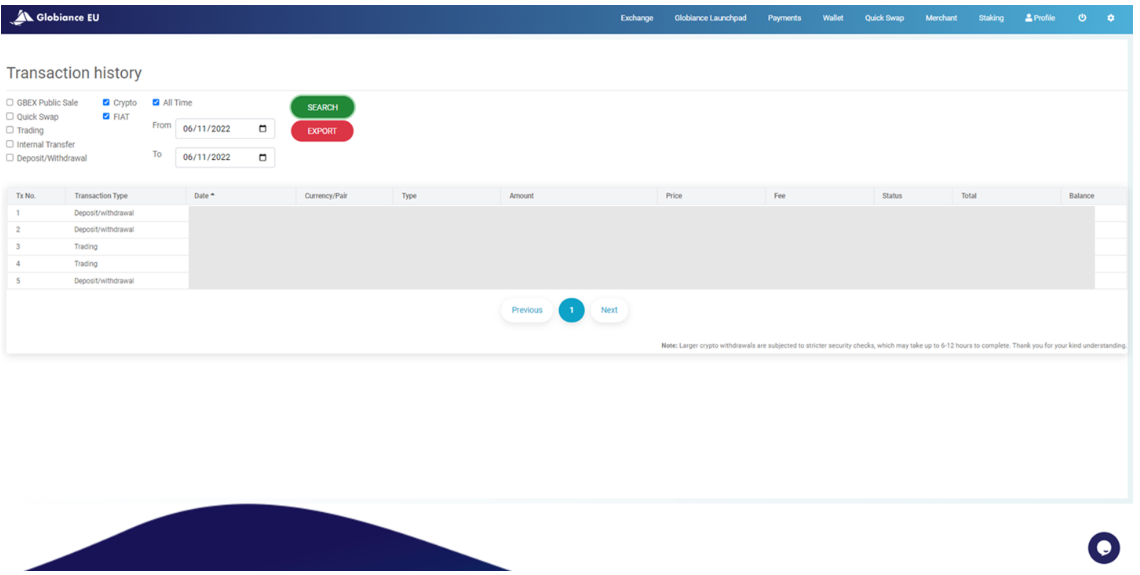 Upload trade history from Globiance
After downloading the various trade history files, please upload them via the upload screen.