This page explains how to get trade history from OKCoin Japan.
Attention:
OKCoinJapan allows up to 3 months of trade history to be downloaded in a single download. If you have more than 3 months of trade history, please split them into multiple download files, each containing less than 3 months of data. After that, you can upload them in the order of the oldest to the newest.
When changing the date range, please allow one day to overlap, e.g. download 2019/03/01-2019/04/01, and after that download 2019/3/31-2019/05/01, and so on.
In addition, according to OKCoinJapan, data for the past 15 months is available for download. For trade history prior to that, you can upload them as custom trades as required.
If there are any transactions [調整], cryptact doesn't upload the transactions. Please upload the transactions by custom if required.
How to download trade history file
1. After logging in, click "Assets", and then "Report Center".

2. Select "Historical Date(CSV)", click "取引口座履歴", then click "CSV作成(Generate CSV)".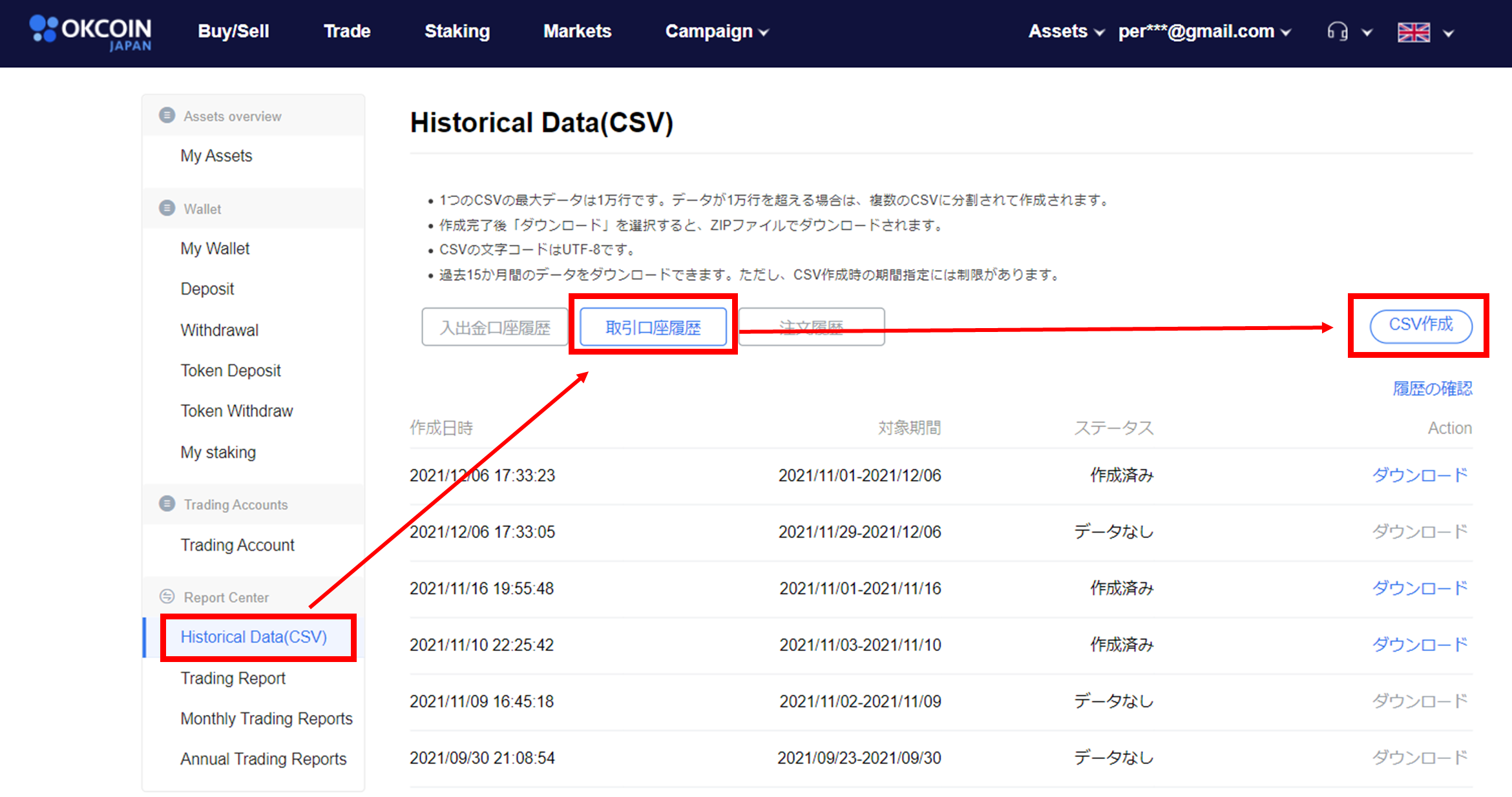 3. Specify date range, tick the "振替を除く(Exclude transfers)" box, and click "作成(Generate)".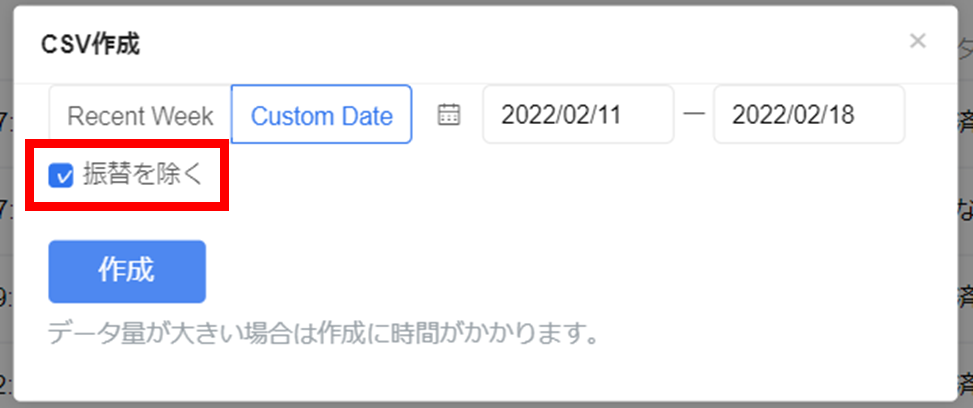 Transactions in 入出金履歴(Deposit/Withdrawal History) file
From the above download screen, you can also download "入出金口座履歴(Deposit/Withdrawal Account History)" file.
Staking commissions are included in this file. If you do not have any staking commissions, there is no need to download or upload this file.
Upload trade history from OKCoinJapan
After downloading the trade history, please upload it via upload screen.