1. Click "取引"(Trade) and then "取引履歴"(Trade History).

2. Click "CSV Download" at the bottom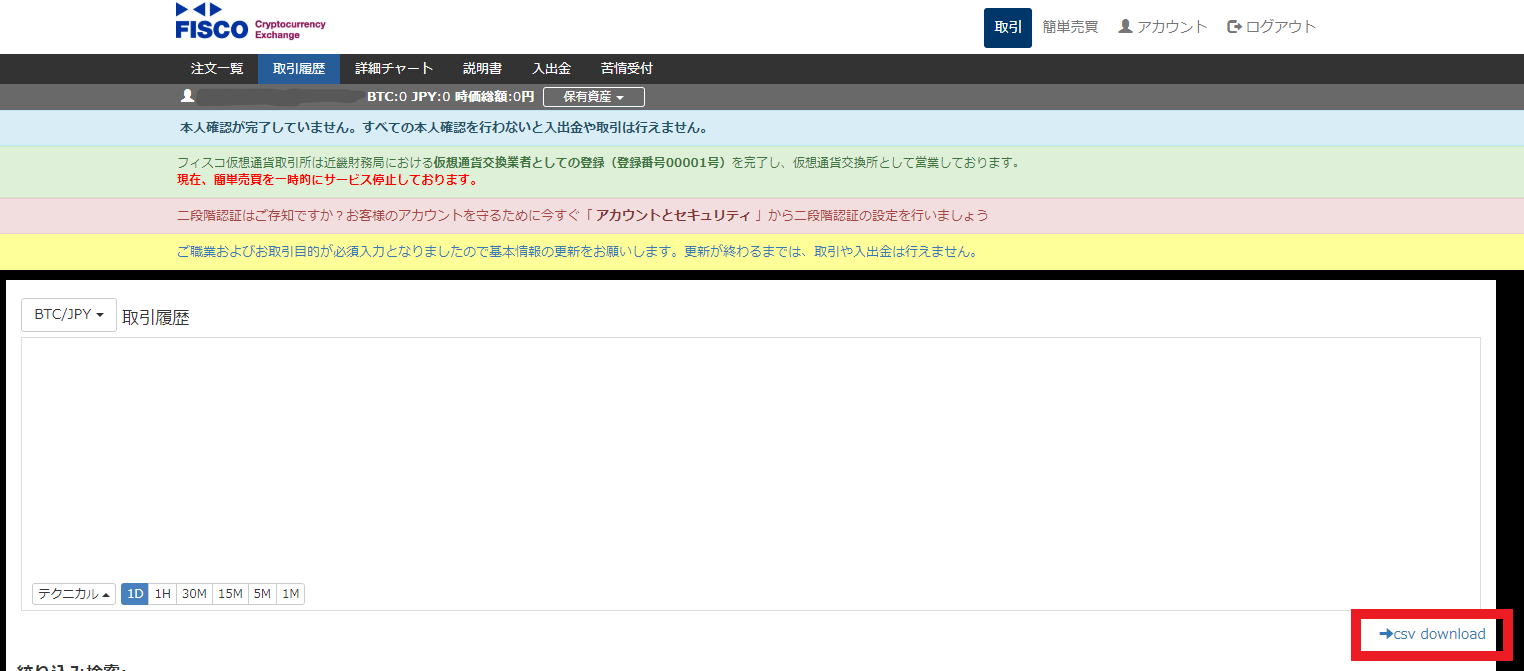 3. Screen to download trade history will appear. Adjust "他の年を選択"(Select diffent year) appropriately to get trade history for all years. The password for the ZIP file will be displayed, so use this password to unzip it.

4. The CSV file found in the unzipped files should be used to upload to Cryptact's upload screen. Upload them in the order of older years to new.