This article explains how to delete a wallet address for your DeFi. (For details on how to fetch DeFi transaction history, please refer to here.)
■ How to delete a wallet address
1. After you log in to Cryptact, click the "Ledger" tab, and click the "Add transactions" button in the top right-hand corner.

2. Click "Connect your DeFi wallets".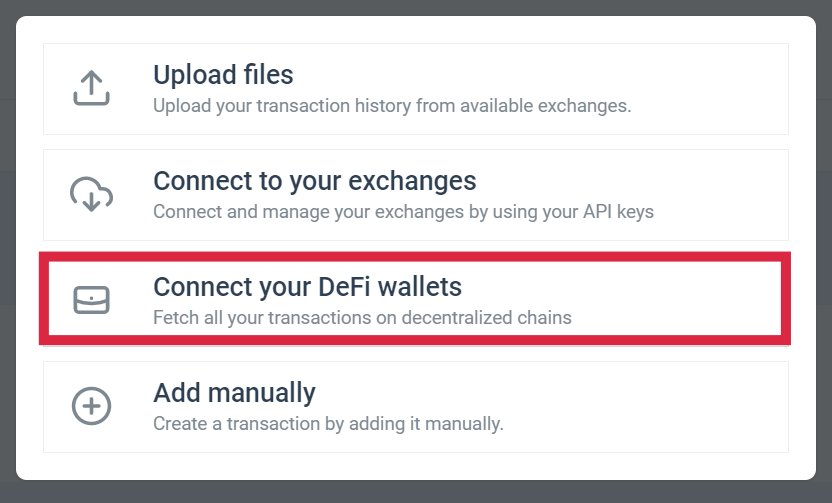 3. From Active blockchains, select the network you would like to delete a wallet address from.

4. Click the "Delete" button beside the wallet address you would like to delete.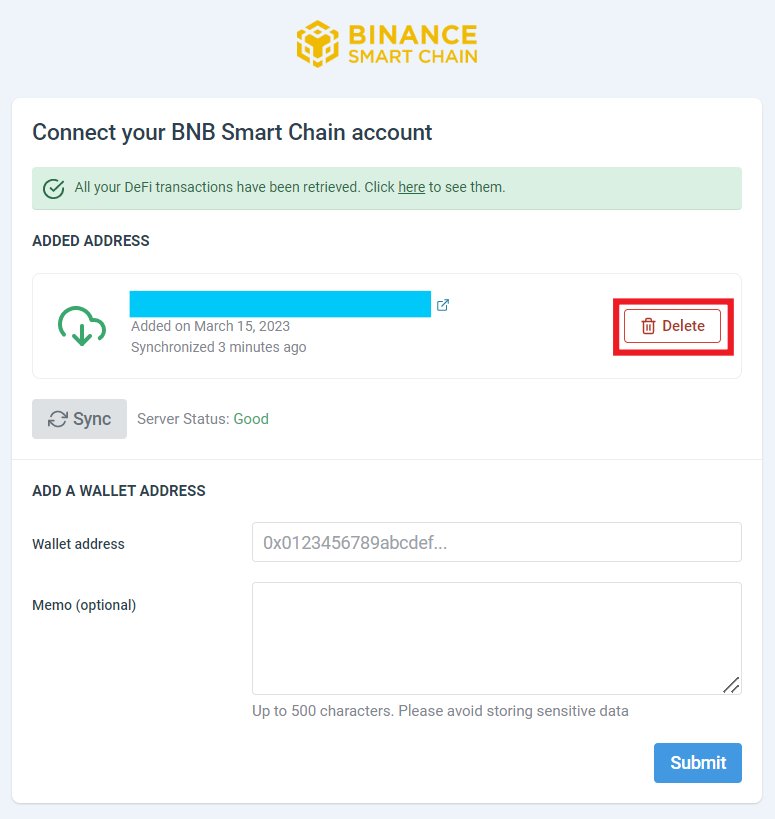 5. Click "OK" to the below popup message.

This completes the deletion of a DeFi wallet address.