This article explains how to delete a wallet address for your DeFi.
When you delete a wallet address, the history of DeFi transactions in the "DeFi Transactions" will be deleted as well. However, please note that any manual edits made using the DeFi functionality (such as selecting transaction types for unclassified transactions) will be remembered even if you temporarily delete the wallet address and reconnect. The previous editing content will be automatically restored upon reconnection.
1. Click the "+" icon in the upper right corner of the screen, and click the "Add your DeFi wallets".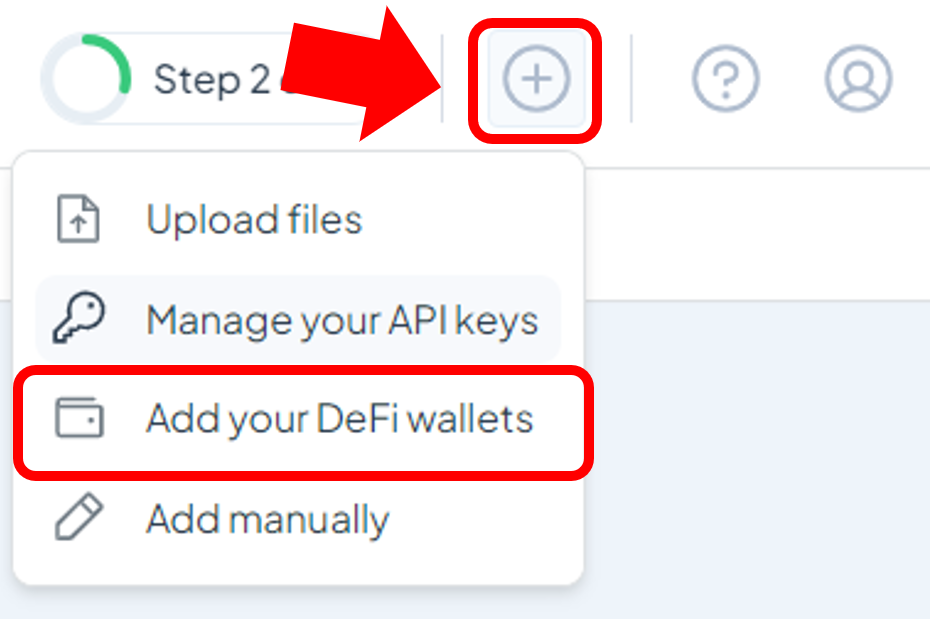 2. From Active blockchains, select the network you would like to delete a wallet address from.

3. Click the "Delete" button beside the wallet address you would like to delete.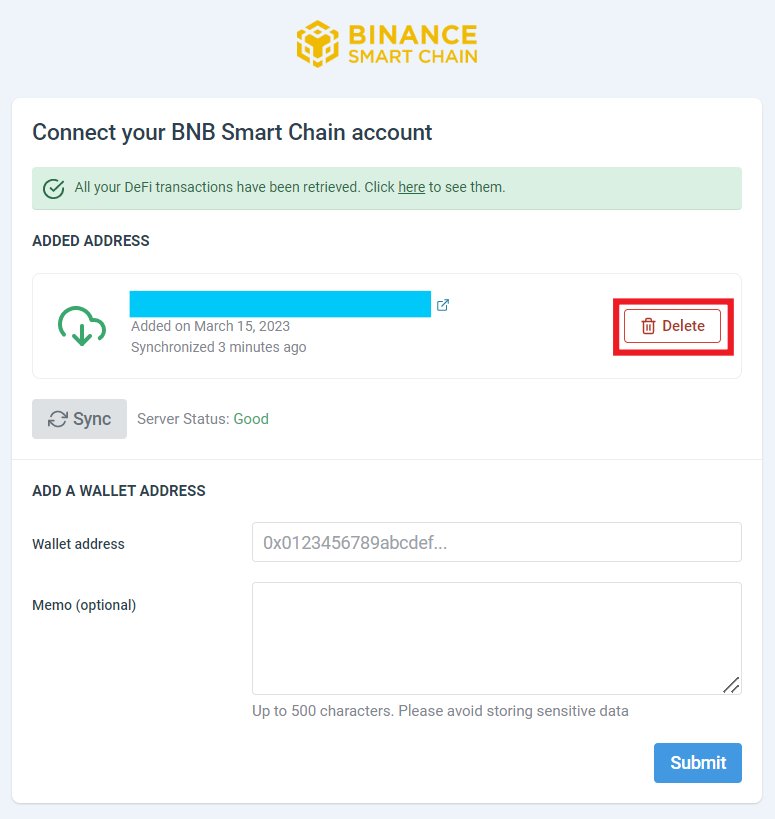 4. Click "OK" to the below popup message.

This completes the deletion of a DeFi wallet address.