This article explains how to delete an API connection.
Supplementary Information:
The method for removing API integration is as described below, regardless of whether you are using the "assistant" feature of cryptact (※1) or not. (※1) Click
here
for more details. Please note that this method specifically pertains to removing API integration and does not delete transaction history. If you wish to delete transaction history, please use the separate transaction history deletion feature on the transaction list screen.
STEP1
Click "+" icon in the top right-hand corner and select "Manage your API keys".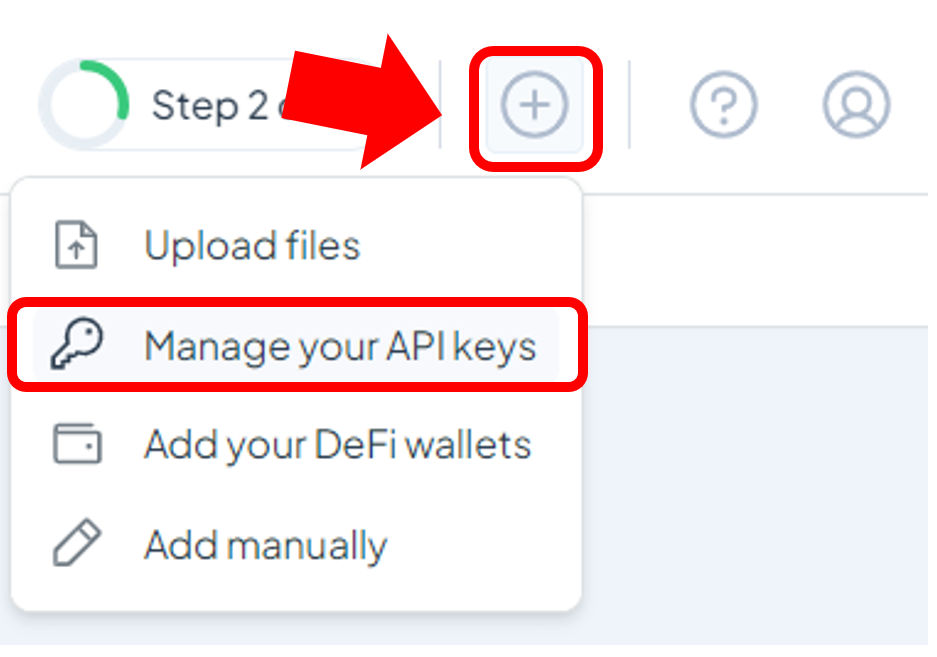 STEP2
Select the exchange you want to delete the API for.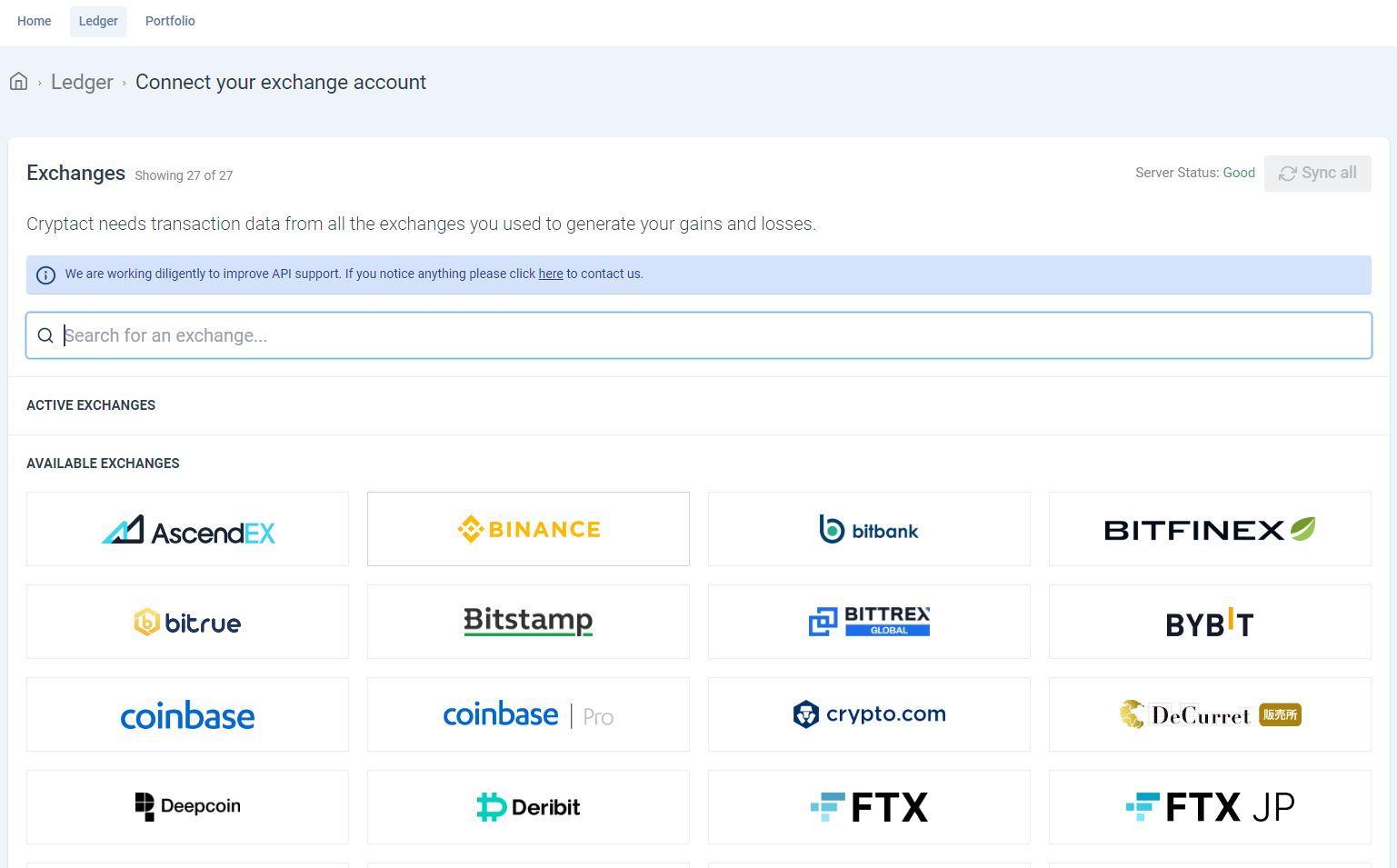 STEP 3
Click "Delete" to delete the API connection.