This page explains how to get an API key for Bitrue's transaction history.
We only support spot trades and withdrawals at the momen.
Please note that as of September 2022, "Bonus" transaction history cannot be obtained via the API. Please upload them using the download files. For information on how to download "Bonus" transaction history, please refer here.
1. Log into Bitrue, click "Assets", and then click "API".

2. Click the "Create API key" button.

3. Set the API name to whatever you like, then click "Create API key".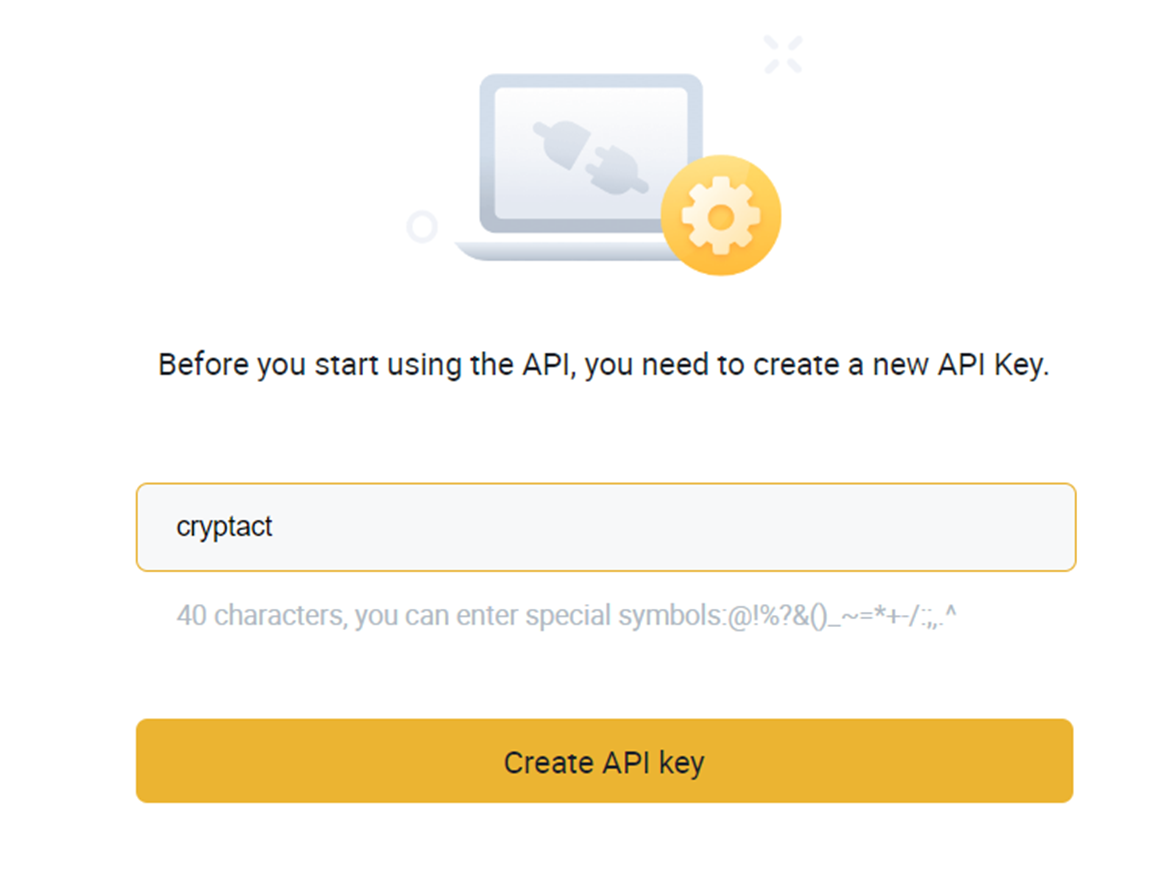 4. If you have set up your account to use two-step verification, complete the two-step verification.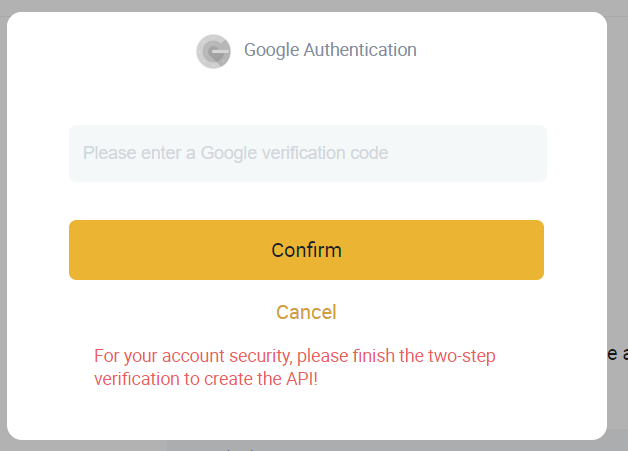 5. Go to the email account associated with your Bitrue account, and click the URL. Copy the API Key and the Secret Key.
For "IP access restrictions", select "Not limited to any IP", and click "Save settings".
* Secret Key is displayed only once upon creation. Please copy it and keep it somewhere safe. If you miss this opportunity, it will be displayed as asterisks and you will have to create another API key.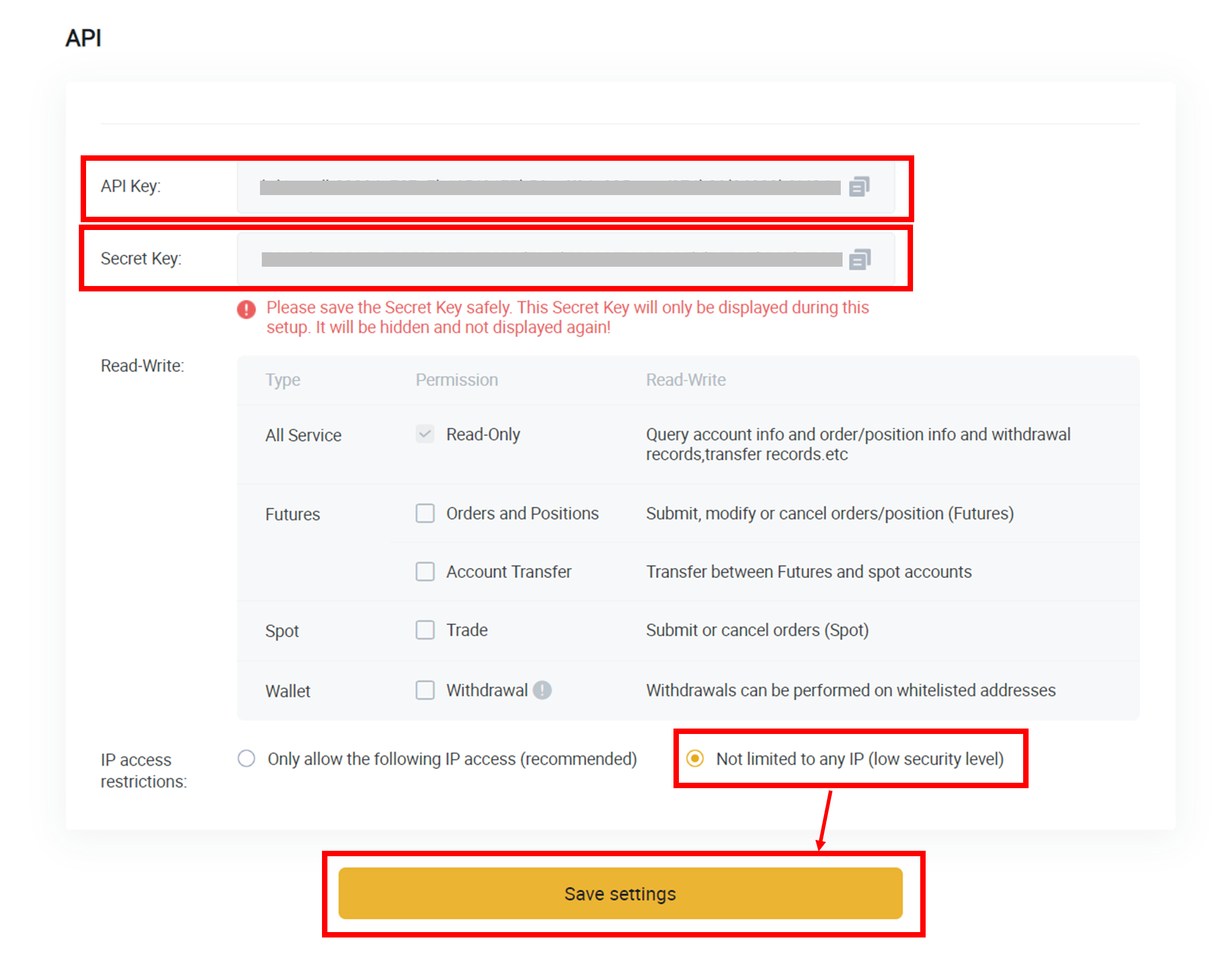 Add API Connectivity to Bitrue
Once you have the API key, you can connect it to Bitrue from here.
Disclaimer
Please note that we will not be held responsible for any damages caused by unauthorized use or other accidents due to API connections. When connecting, please be sure to use the API key specified by us.