This page explains how to get an API key for Zaif's transaction history.
Attention (as of Jan 10, 2023)
API connection is only supported for SPOT Trades and withdrawal. For other trades, please upload via CSV files as before. For details on how to download trade history, please refer to here.
Attention
Trade history for "Zaif Coin Reserve" cannot be fetched via the API. Please upload them separately as custom trades. For details on how to download the custom trade file format or how to populate it, please refer to here.
Attention
If the transactions fetched via the API and the transactions in the downloaded file are different, we cannot determine which is more accurate. Please check the transaction details thoroughly after they are fetched via the API. If you find any missing transactions, please send us the downloaded file and the API details via the Support button at the bottom right. We will check the details.
1. After logging in, click on "アカウント(Account)". In "Various serv" section, click "API".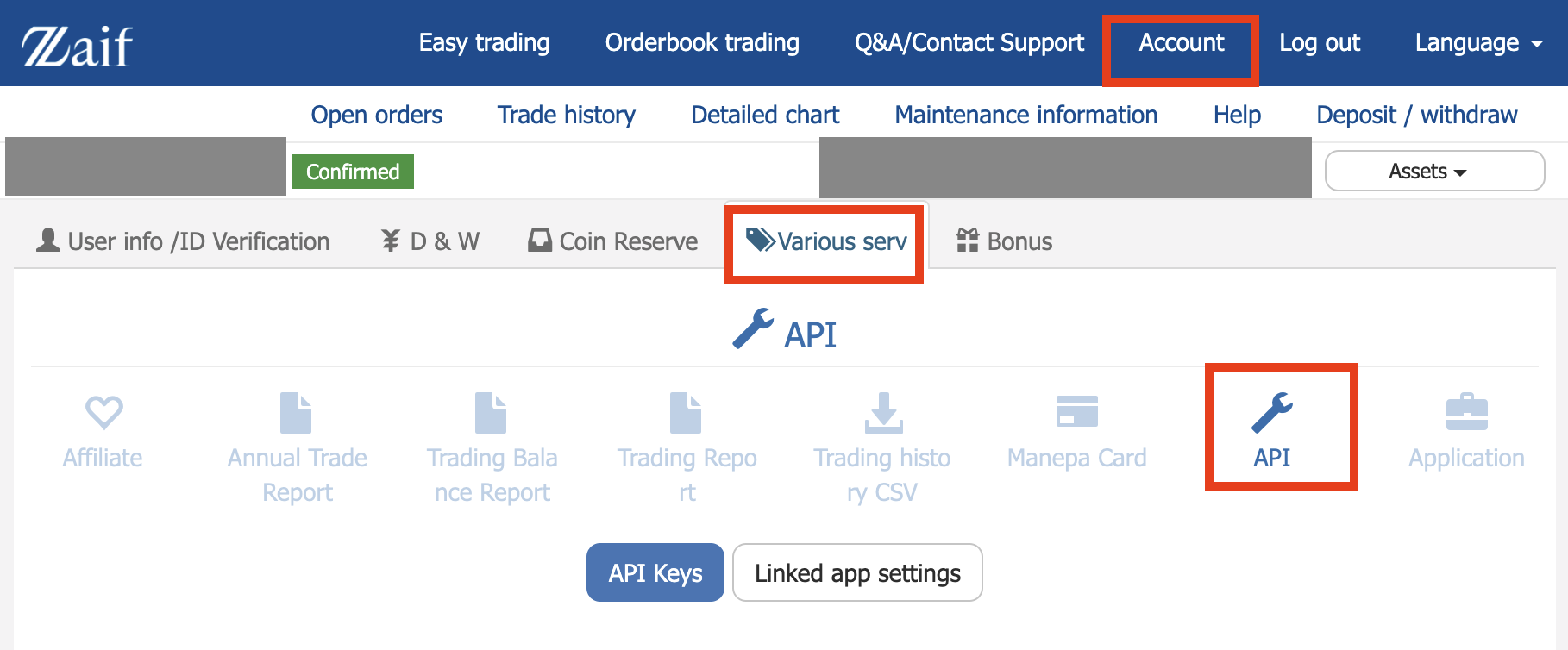 2. Fill out your 2FA code at the bottom of the page, and click "Submit".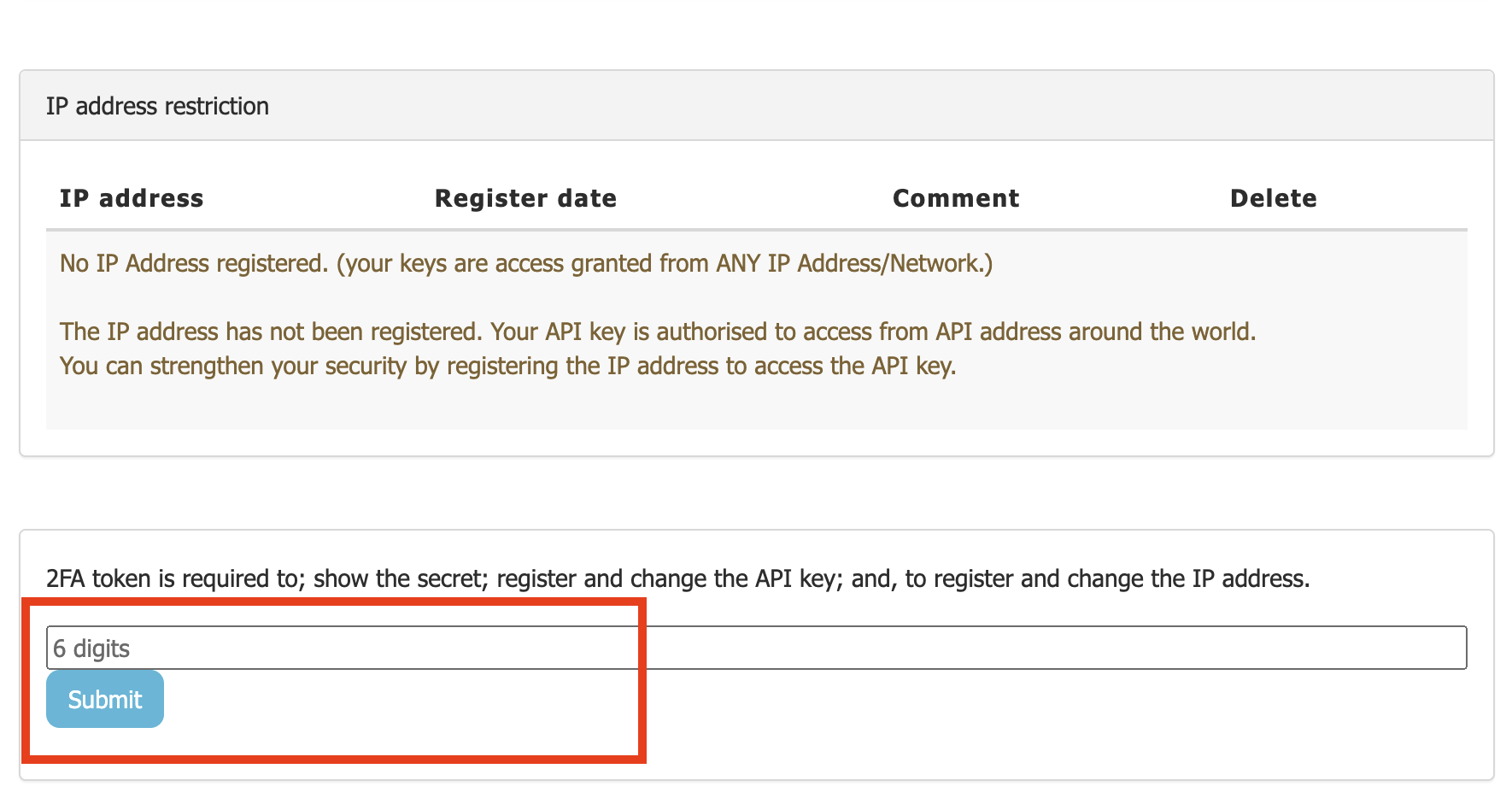 4. In "新しいAPIキーの作成(Create New API key)" section, select "Info" for Authority、then click "Create".
* Please do not select anything other than "Info".
* You can set "name" to whatever value you like.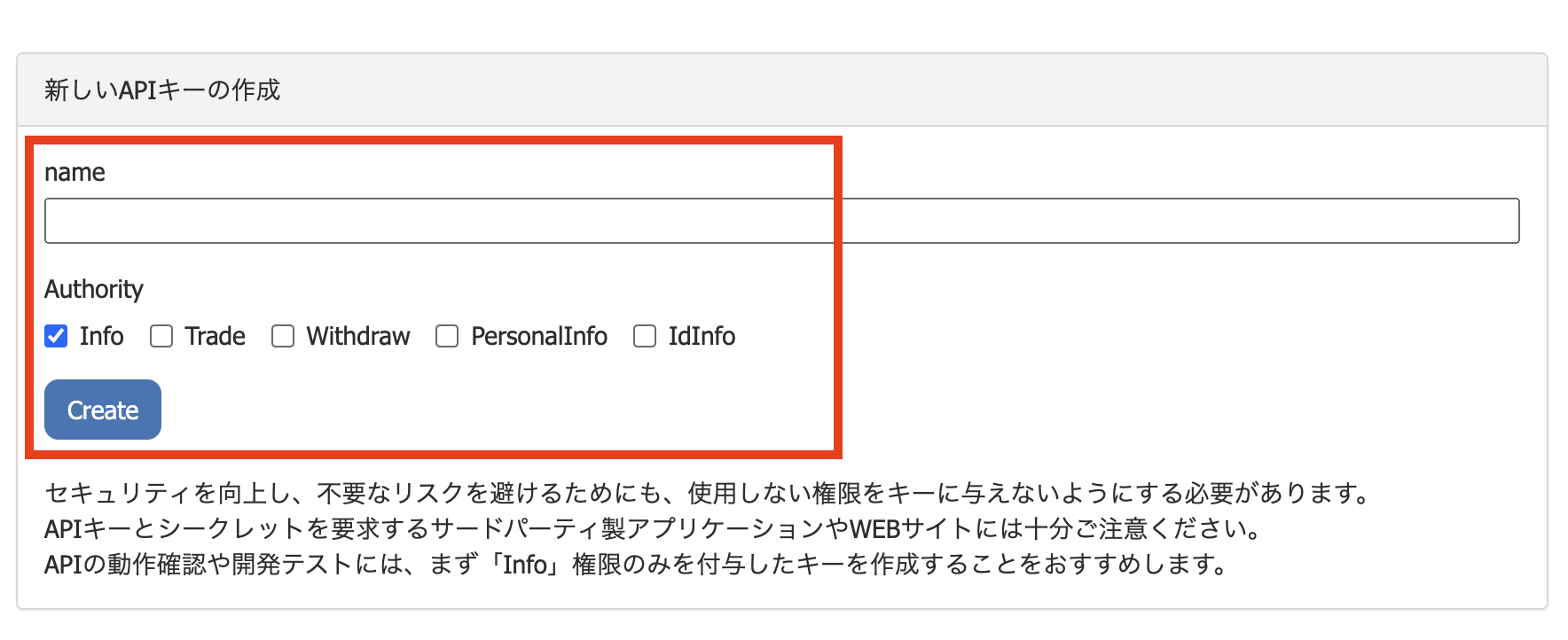 5. Add API connectivity to Zaif by entering the generated API key and secret via Connect to your exchanges.

Disclaimer
Please note that we will not be held responsible for any damages caused by unauthorized use or other accidents due to API connections. When connecting, please be sure to use the API key specified by us.