This page shows how to download trade history from LINE BITMAX.
1. Login to LINE BITMAX, click 「その他」.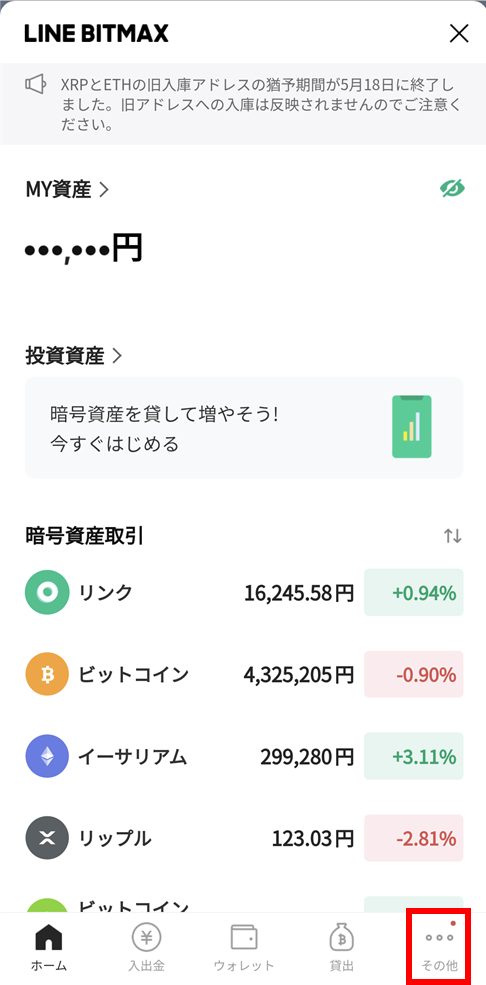 2. Click 「取引報告書」.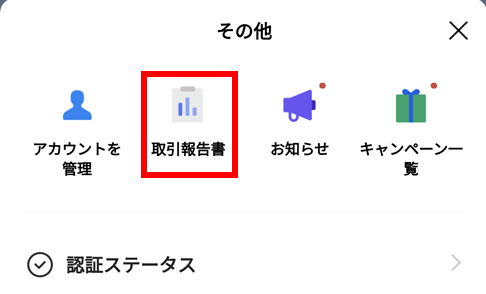 3. On the "四半期" tab click "取引報告書".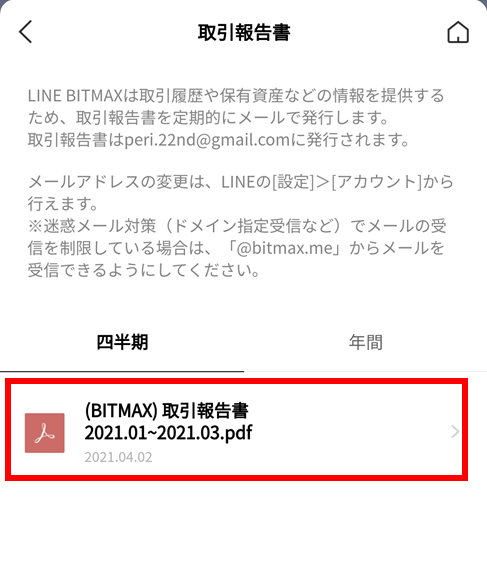 4. Click 「発行」, then you can get email and download file.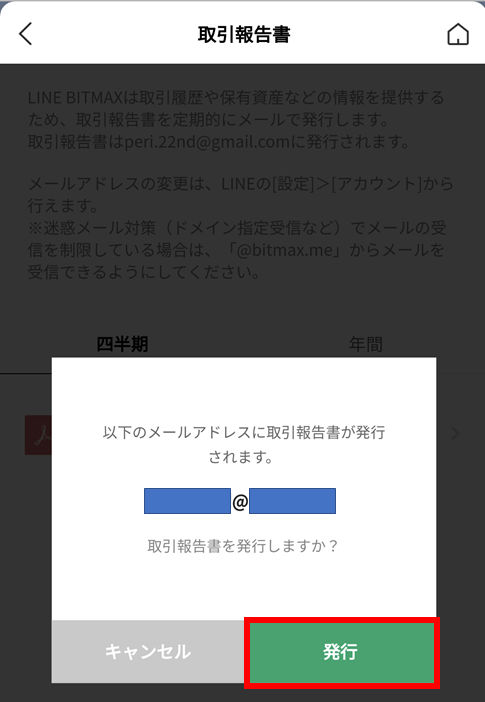 ※If you have several files for LINE BITMAX, please upload them from the oldest file to the newest.
Upload LINE BITMAX transactions on Cryptact
If you get all of transaction files, then upload from here.