Please refer to the below link.
■Payment methods
[Means of Payment]
Credit card settlement
Cryptocurrency settlement (For how to pay in cryptocurrency, please refer to here.
*You can make the cryptocurrency settlement in the several currencies listed here.
* If you can't use either of the above means, we also accept bank transfers. Please contact us via the "Support" button.
[How to Pay]
1. Log into Cryptact, click your email address at the top right, and select Account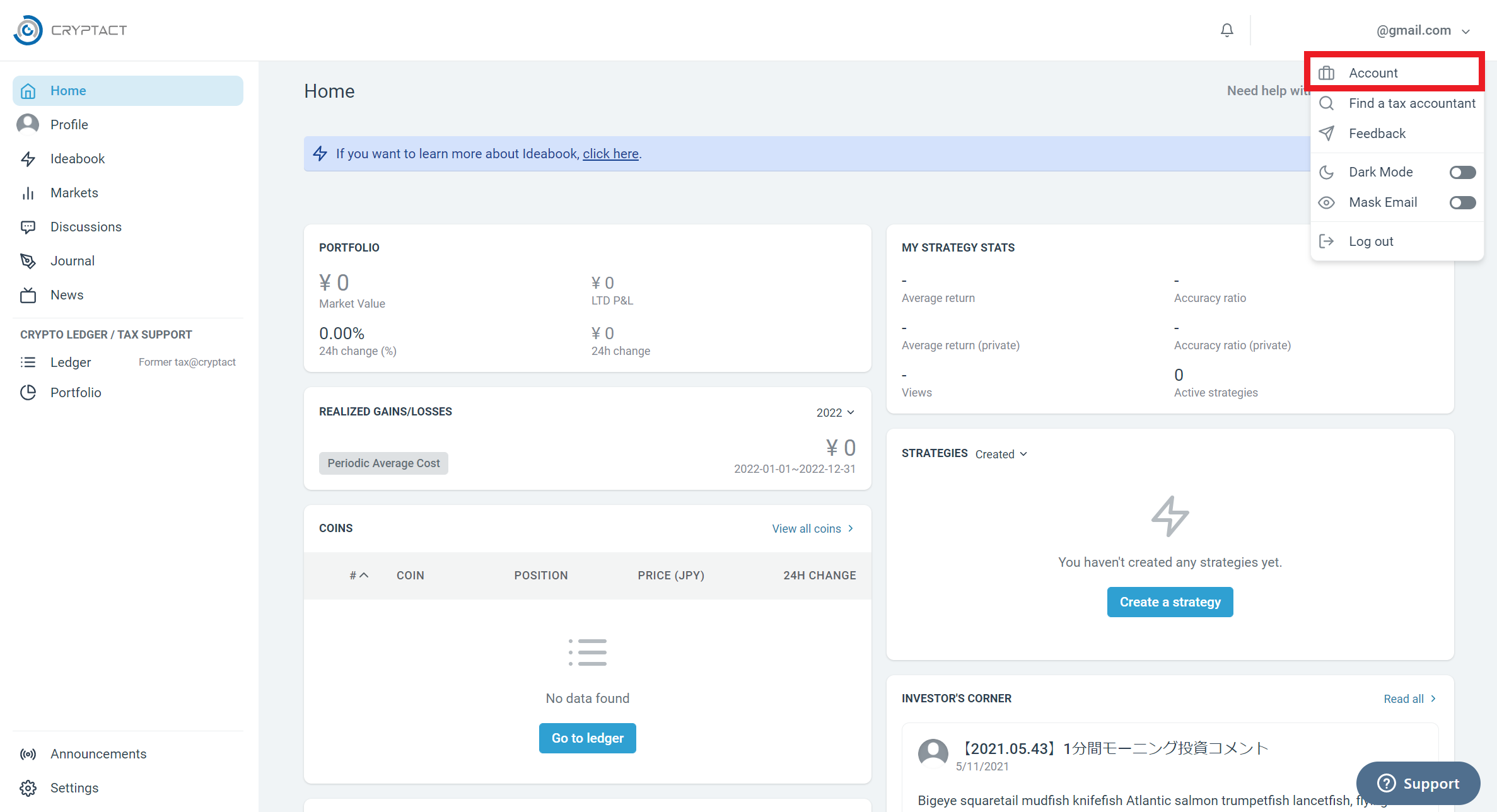 2. Click the "Billing" tab and click "Update Plan".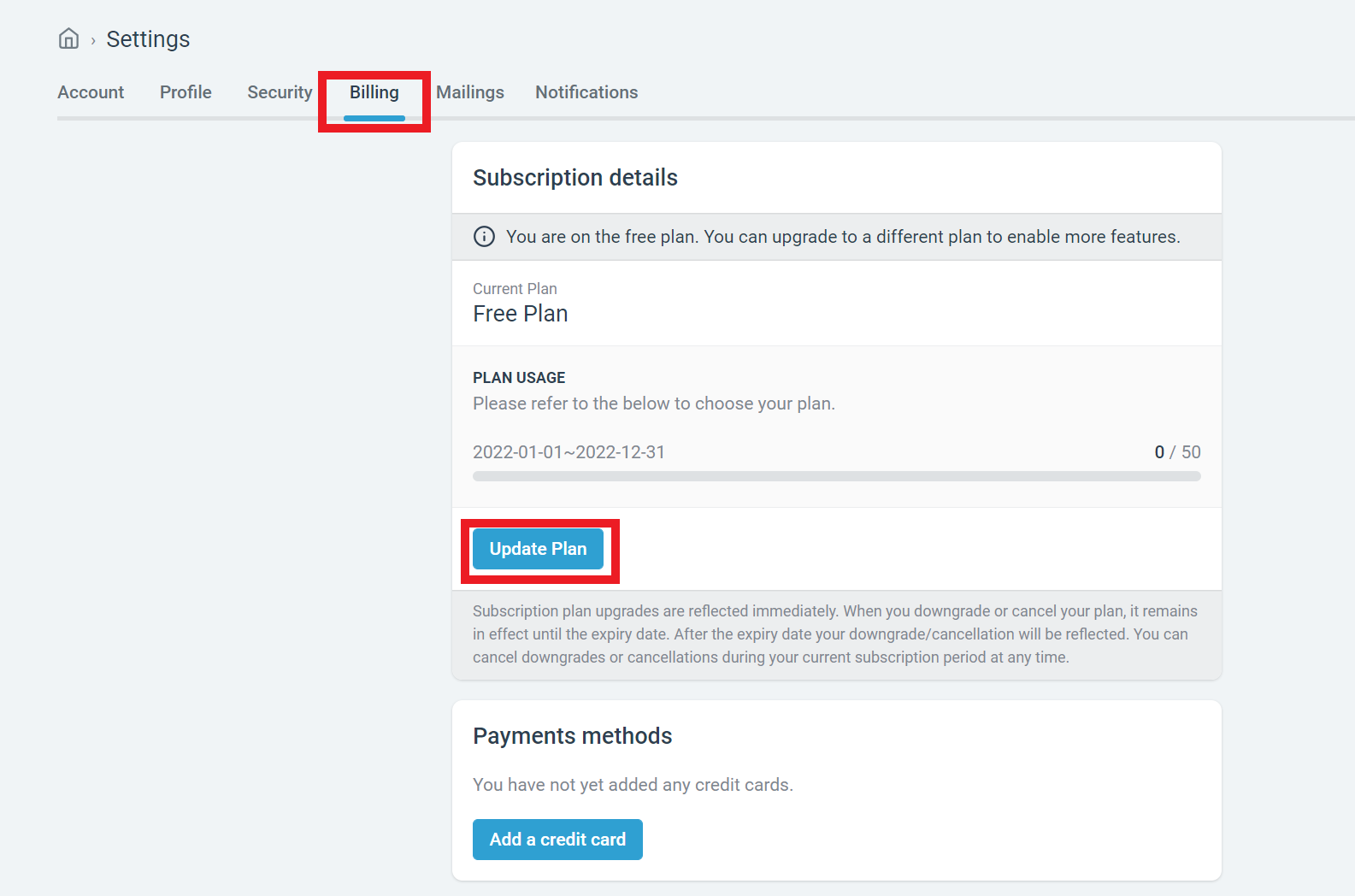 3. Select your plan based on your transactions and click "Select plan"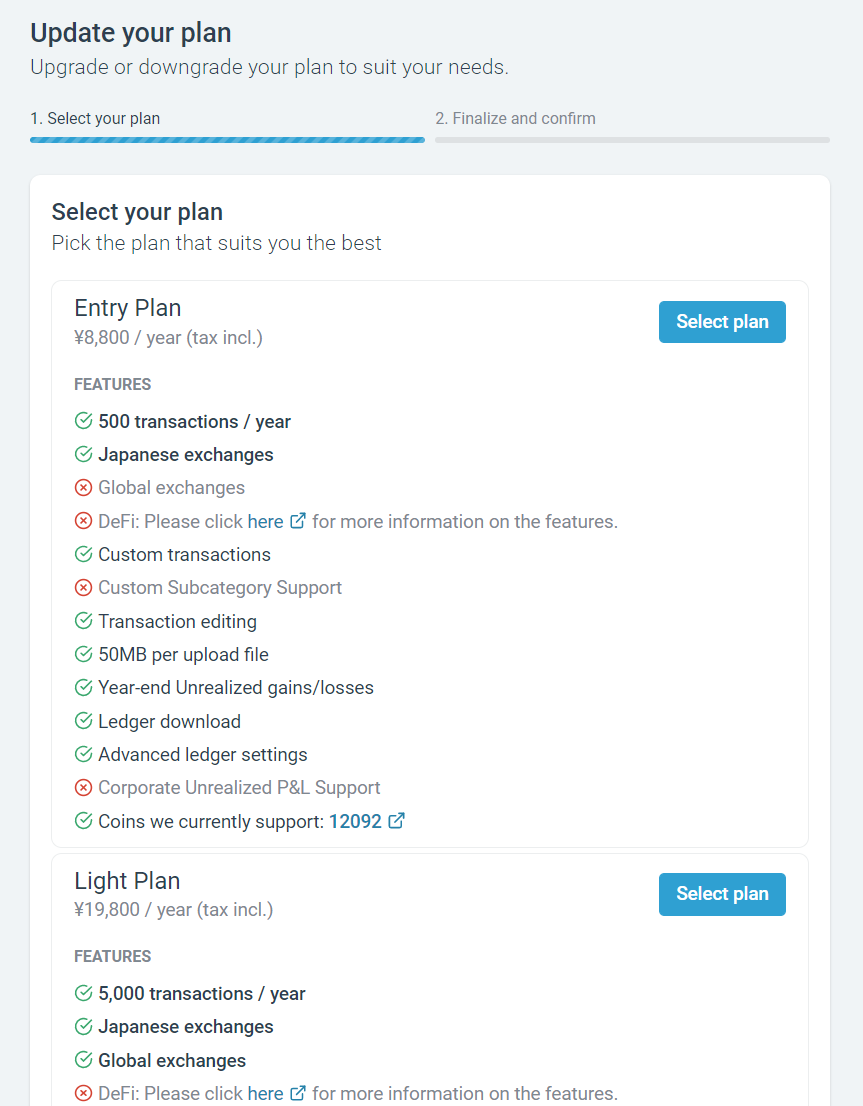 4. Enter your credit card details and click "Confirm".
As of 2022/04/07, the plan name in the DESCRIPTION section is shown in Japanese due to the limitation of our settlement service provider. Please confirm the price is the same as you have chosen.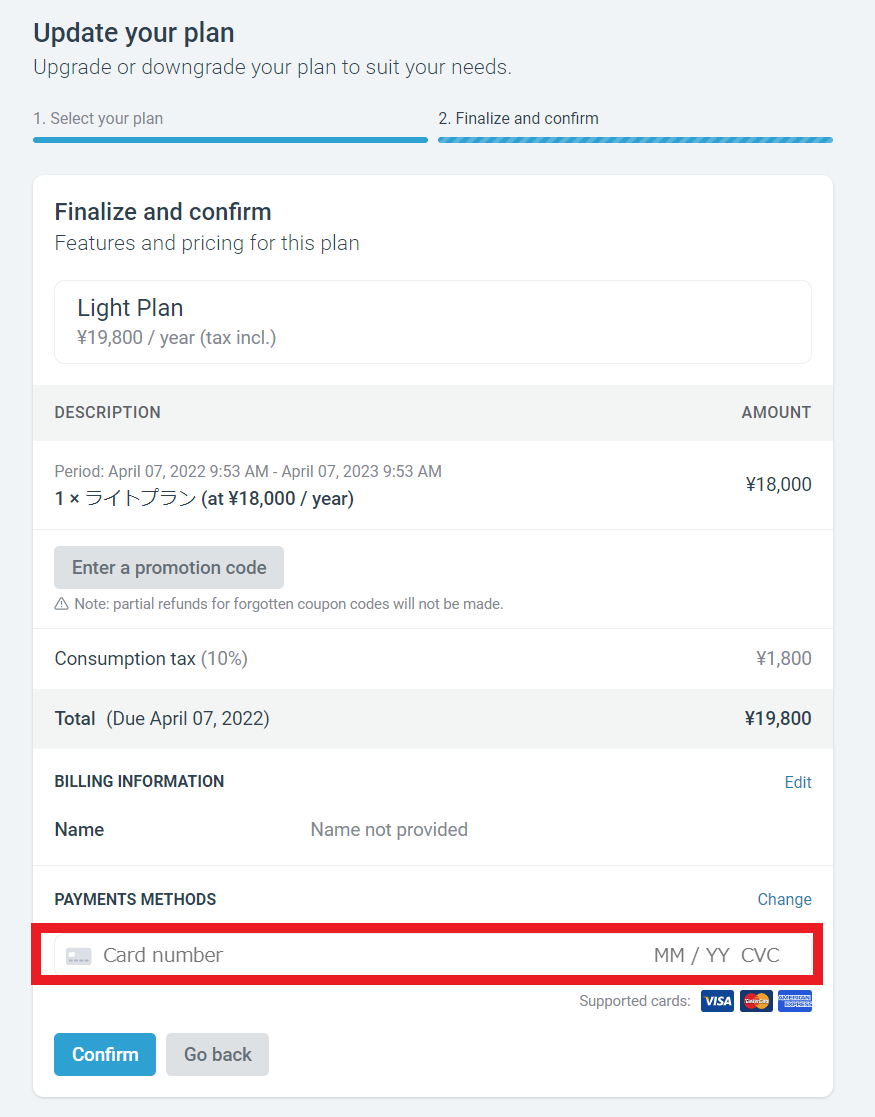 5. Payment is completed. Please note that no refunds will be made for any payments made.