How to get trade history from KuCoin.
You can only download the file for upto 100 days at once.
■How to download Spot trade history
1.Click the icon, then choose "Spot Trade History".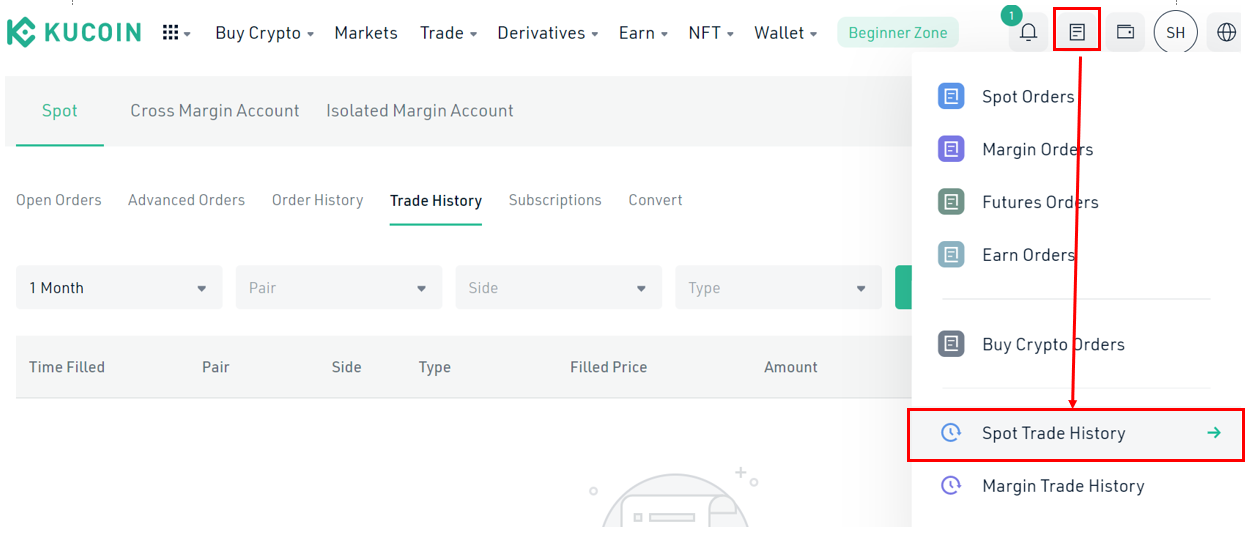 2.Click "Trade History" and "Export to CSV".

3.Displayed the popup of CSV Download, choose the period, and select All for Pair, Side, and Type, then click "Confirm".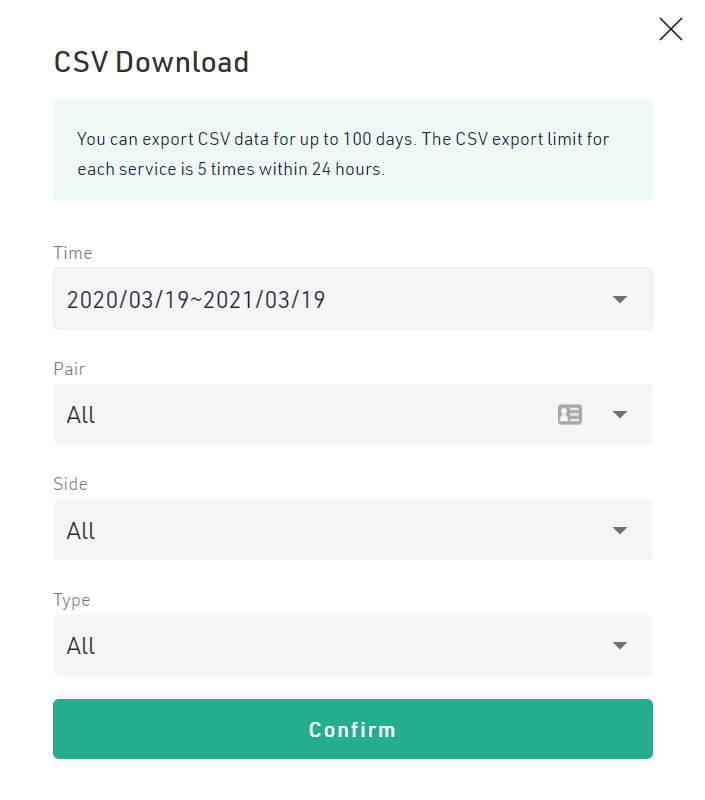 4.When the download is ready, a notification will appear in the upper right corner, click on the bell icon, and then click on the Download notification.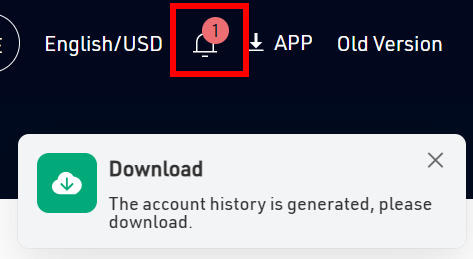 ↓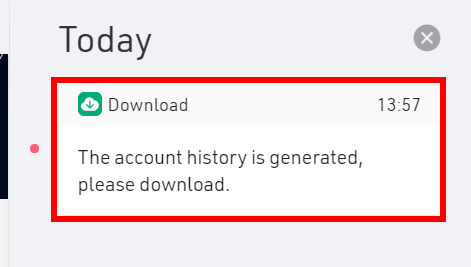 5.Click on the download icon below Progress to download the ZIP file. Please upload the unzipped CSV file.

※If you have more than 100 days, please specify a period of less than 100 days repeatedly on the download period selection screen for each file, and then upload the files in order of oldest to newest.
※Depending on your PC environment, opening the CSV file directly may cause file corruption and formatting changes, so please upload the CSV file without opening it after extracting it from the ZIP file.