This page explains how to get trade history from Coinbase Japan.
1. Click the icon on top right of the page, and choose "Report".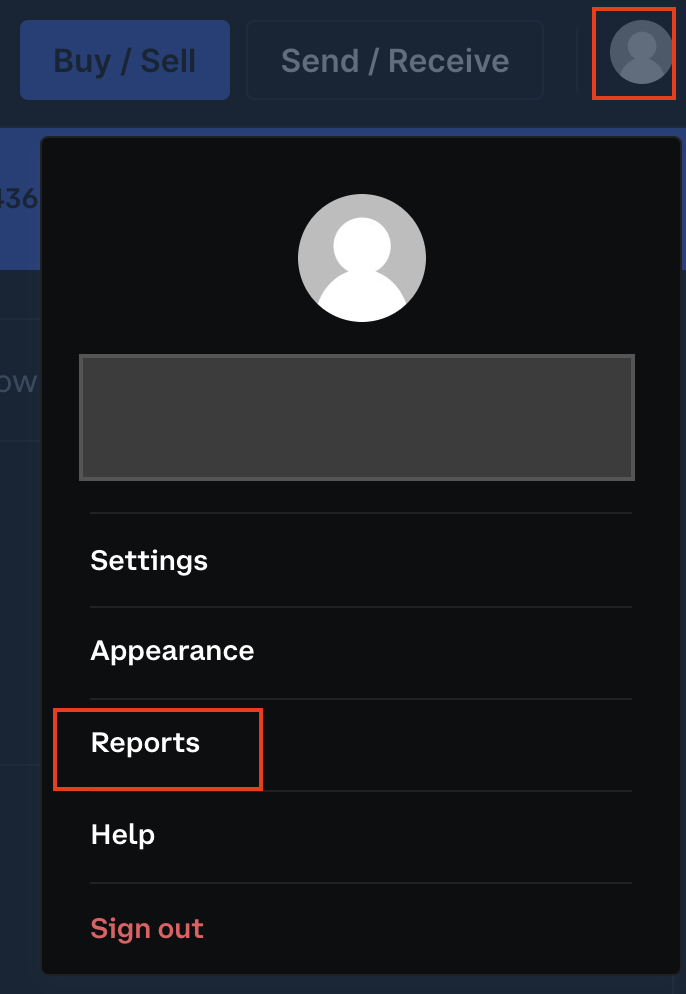 2. Click "Generate report"

3. Confirm the period is "All time" and the file type is "CSV report", then click "Generate report"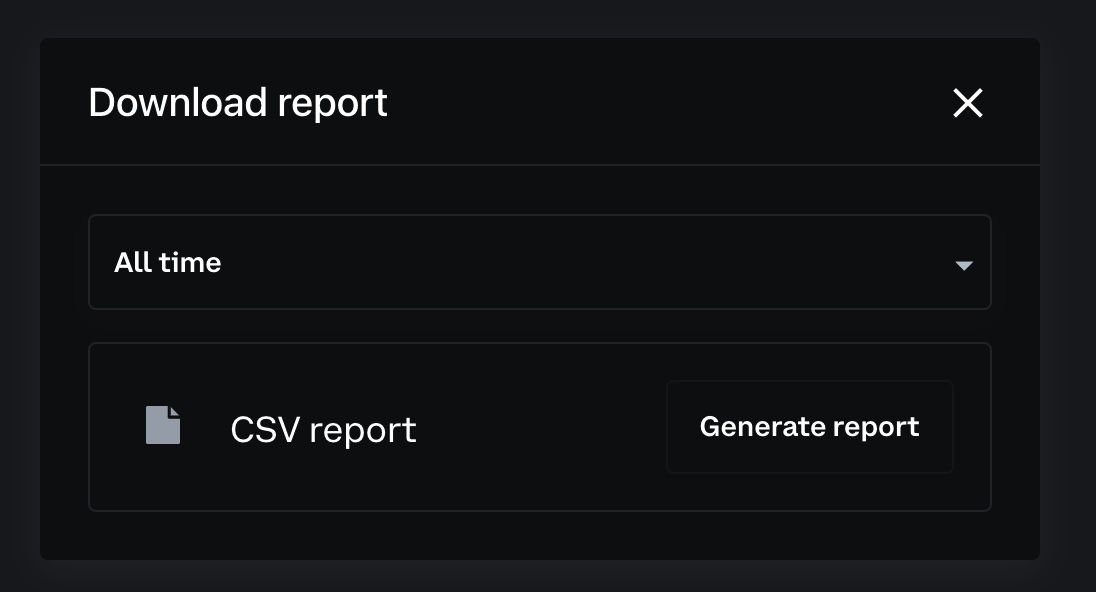 4. Click "Download" after the report is generated.