This page explains how to get trade history from Bybit Affiliates.
■How to get trade history
1. After logging into Bybit Affiliates, click "Commissions" from the menus on the left.
2. Click "Spot" or "Derivatives" or "ByFi" or "Option" or "USDC Perpetial" depending on your reward.
3. Select "Assets".
4. Click "Export".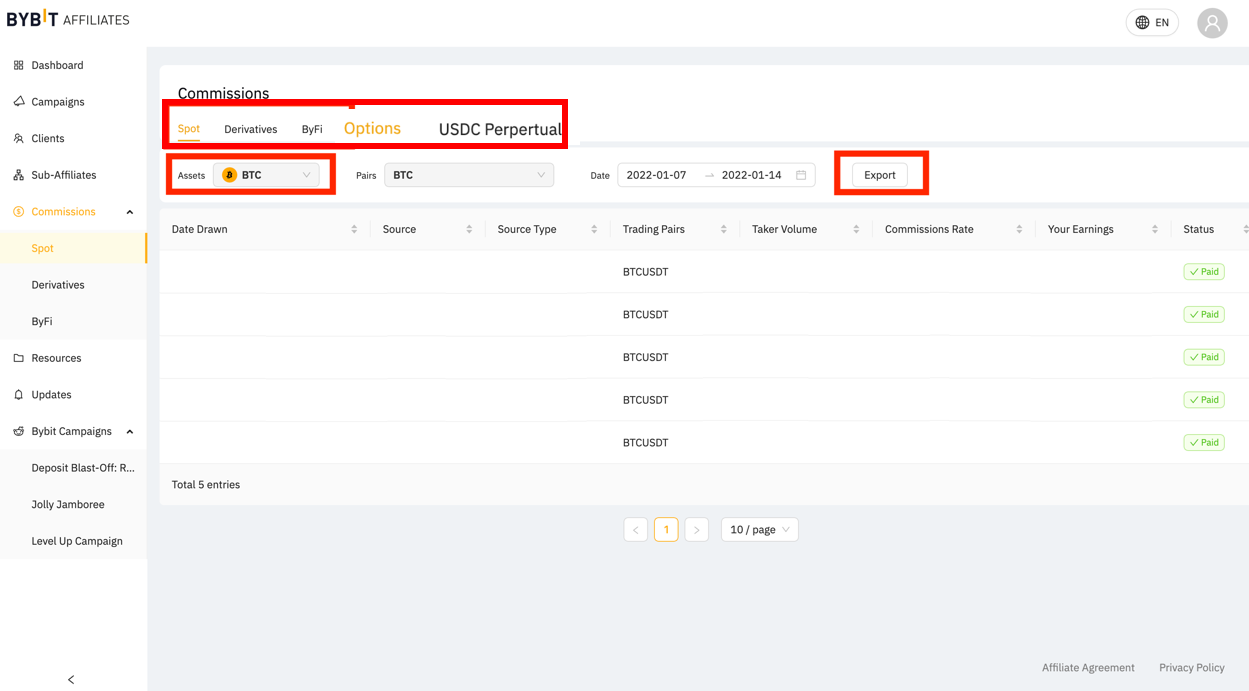 ■How to upload
After downloading the trade history, please upload it via bybit upload page.
There is a separate upload box for each type of affiliate reward.
You will also need to select the asset in the subcategory before uploading.
The below image shows uploading affiliate reward received in ByFI in BTC.