This page will explain how to use our API connectivity with exchanges.
■How to use API connectivity
1.login to Cryptact, choose ledger on the menu, click "Add transactions".

2.Click "Connect to your exchanges".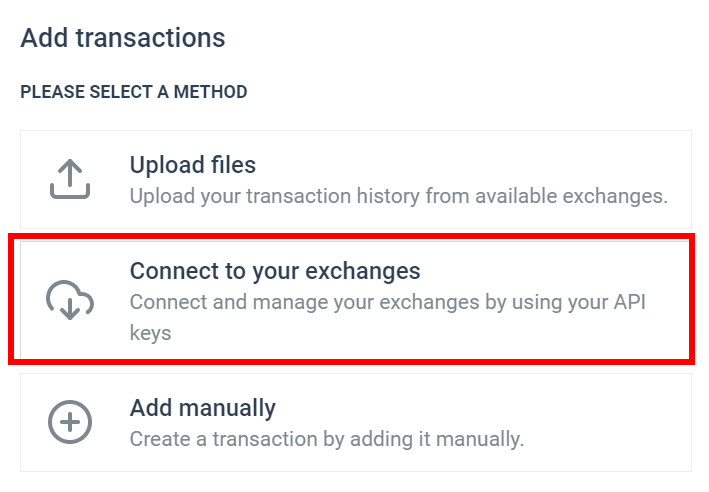 3.Choose an exchange that you want to connect with.

4.Fill the API key and secret which you created at the exchange, and click "Submit".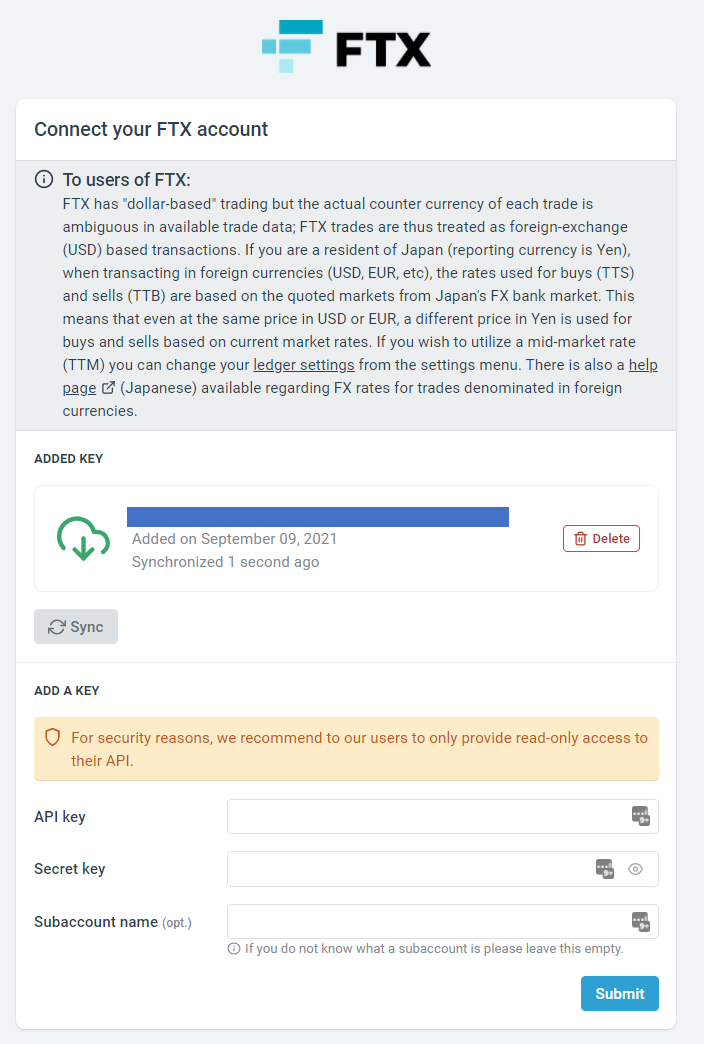 5.You can see transactions on the ledger page.
If you trade more, click "Sync" and the new transaction will be fetched. Note that this won't change the ledger lines already fetched before.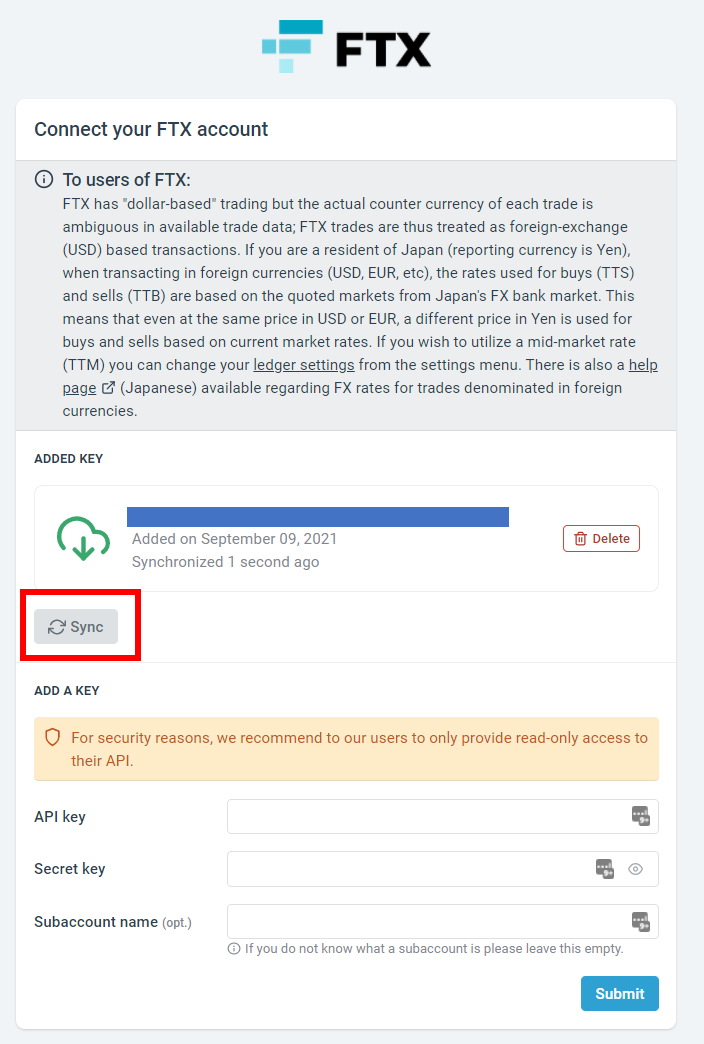 ■NOTE
In order to prevent duplicated transactions between file uploads and API connectivity, API connectivity is not available when a file from an exchange that the API connectivity supports is uploaded. Please continue to retrieve the transaction history in the file, or delete the history uploaded in a file if you want to retrieve it via API.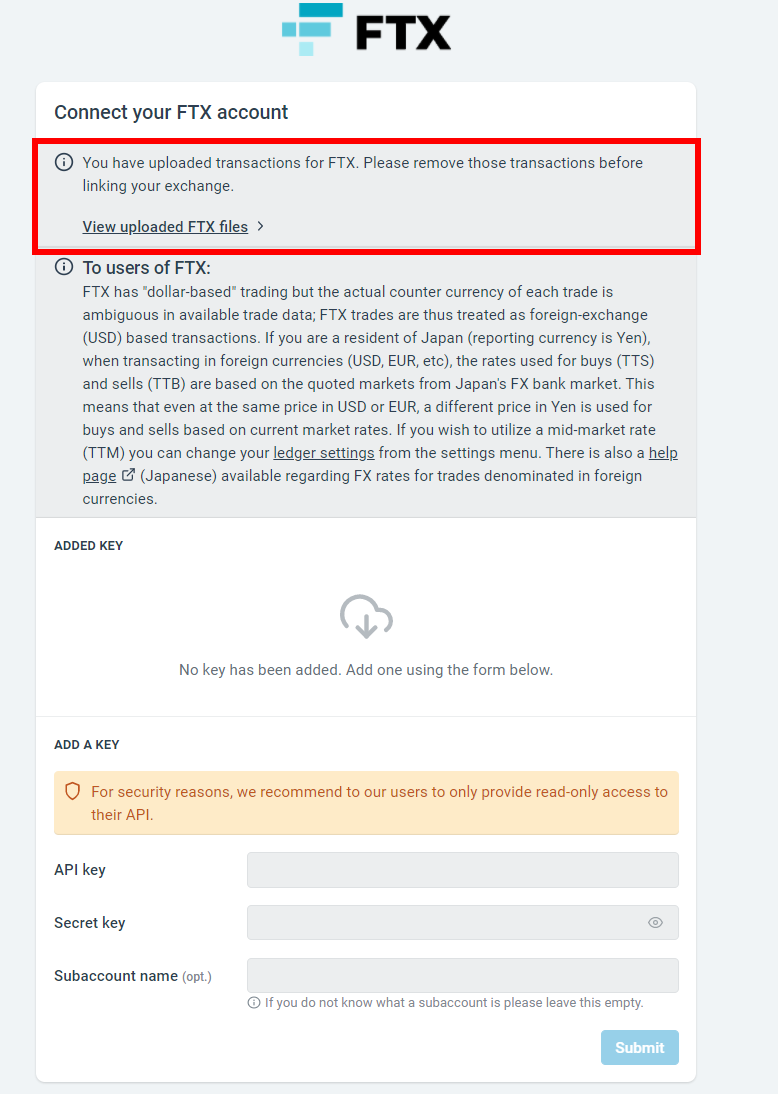 ■API connection!
Connect to your exchanges from here.