■How to download "trade history"
1.Log in, click "Assets" and choose "Report Center".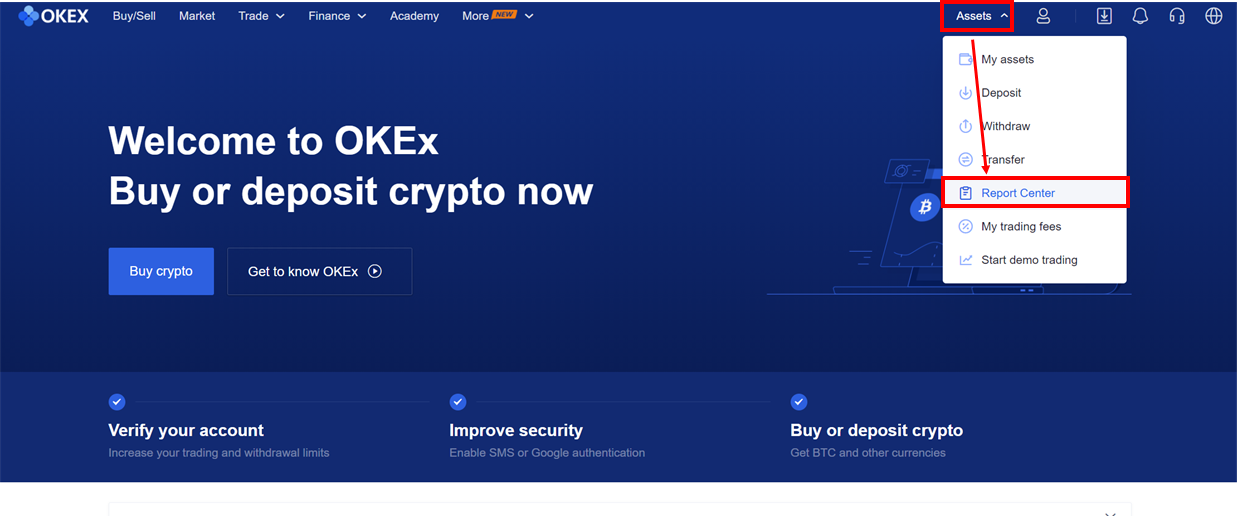 2.Click "Account history" tab , choose "Spot", and click "Download" button.

3.Choose the period and click "Export". When the status changes to Processing, and then to Ready after a few minutes, click the "Download" button next to it.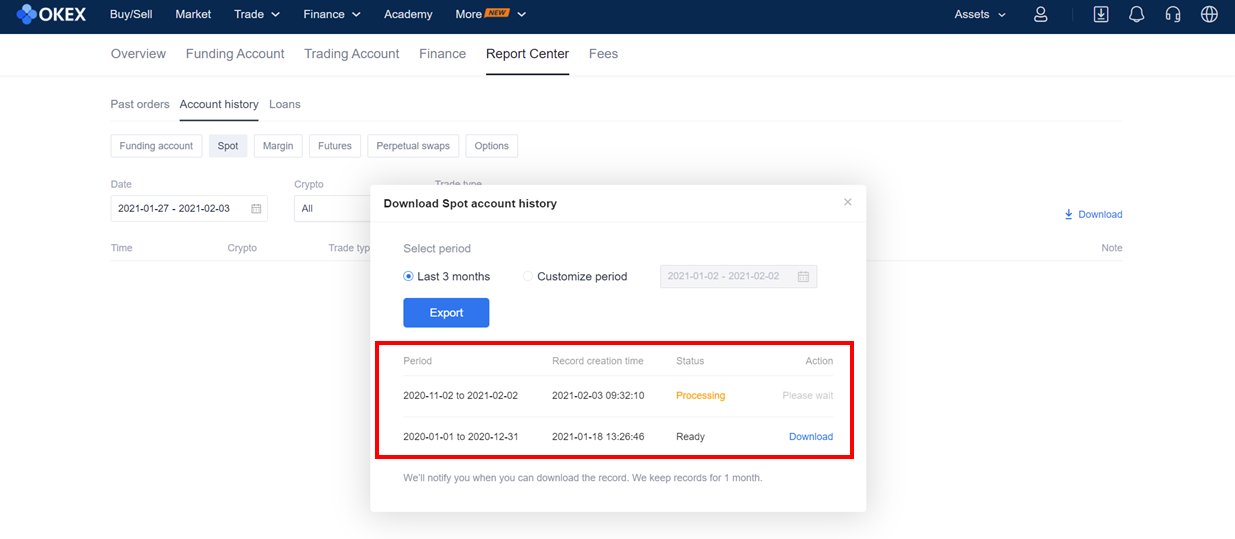 ■How to download "Futures history"
Select "Futures" in step 2 above, and download it. The following procedure is the same.
Note: If you have traded except for Spot and Futures, please send us the downloaded files. support@cryptact.com