This page explains how to get trade history from DMM Bitcoin.
1. After logging into DMM, click "取引開始"(Start Trading).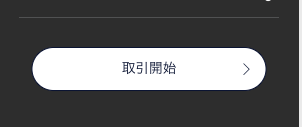 2. In Trade screen, select "メニュー"(Menu) -> "報告書"(Reports).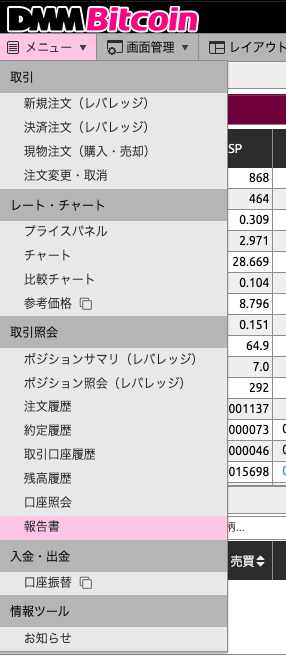 3. Select "損益計算用データ"(Data for pnl calculation), specify date range and click "検索"(Query).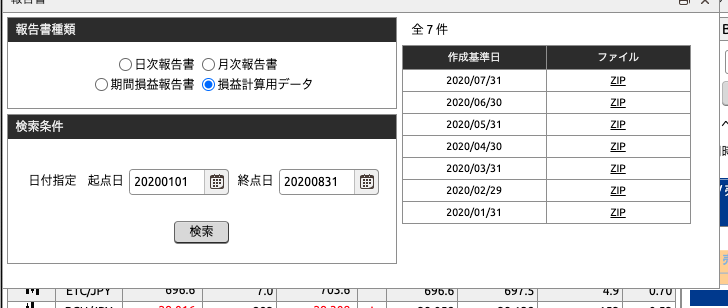 4. ZIP files will be displayed on the screen. Please do the following for each file.
4.1. Download the file with the oldest date and unzip it. In the above screenshot, the item on the bottom has the oldest date.

4.2. In the upload screen, upload both CASHFLOW, and TRADE_RECORD_LIST, and then click "Upload".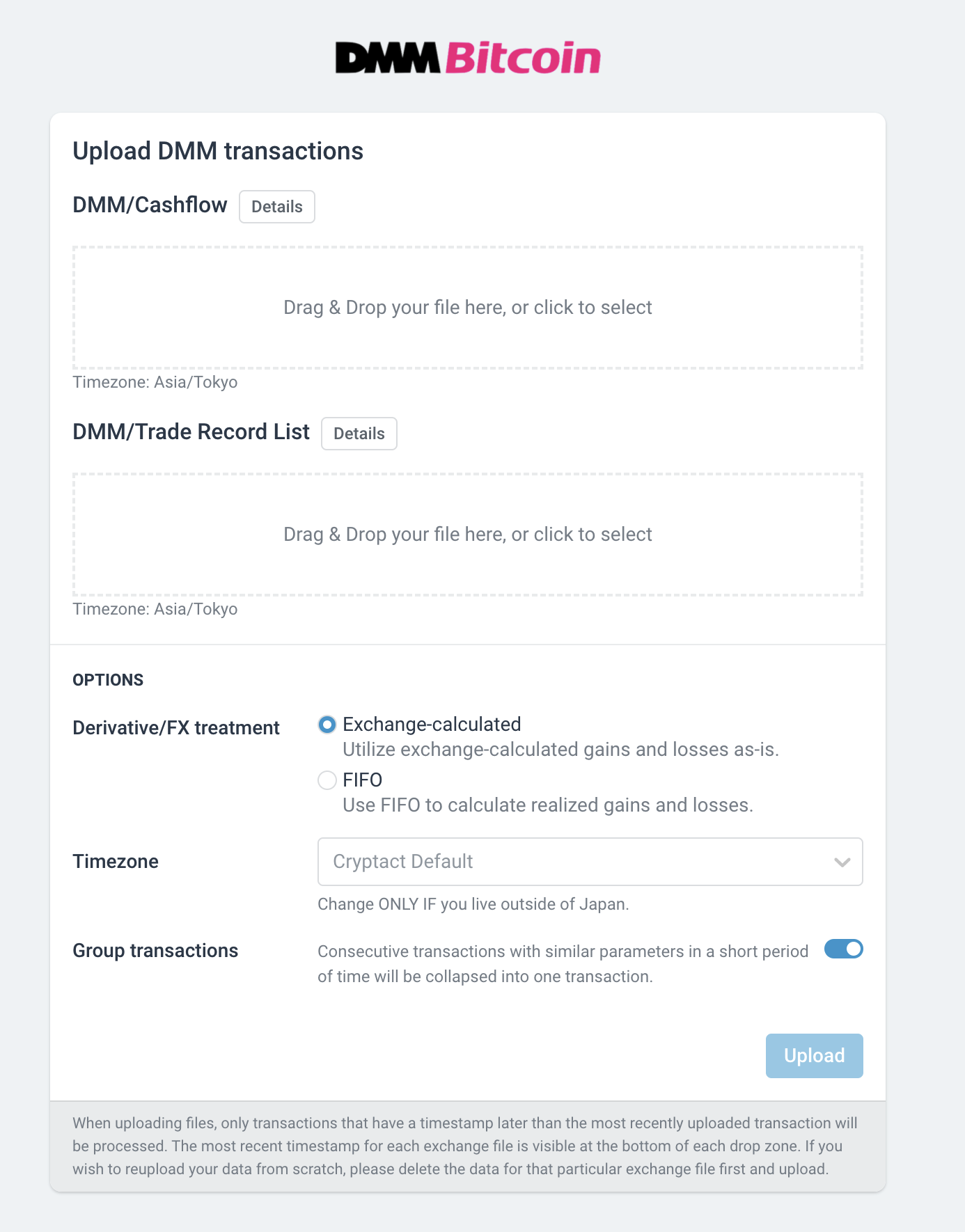 Download files for other dates also.
Upload the files in the order of older dates to new.