<Caution>
FTX doesn't distinguish USD and other stable coins for USD. All trades look as if they were done against USD. For this reason, Cryptact also treats those trades as they were done against USD.
This means that you might have a mismatch in the number of stables coins after trading FTX. In such a case, please add a custom transaction to buy or sell your stable coins to adjust it.
From FTX, please download two files (Trade and Funding).
1. Log on to FTX and choose "Trade History" from the menu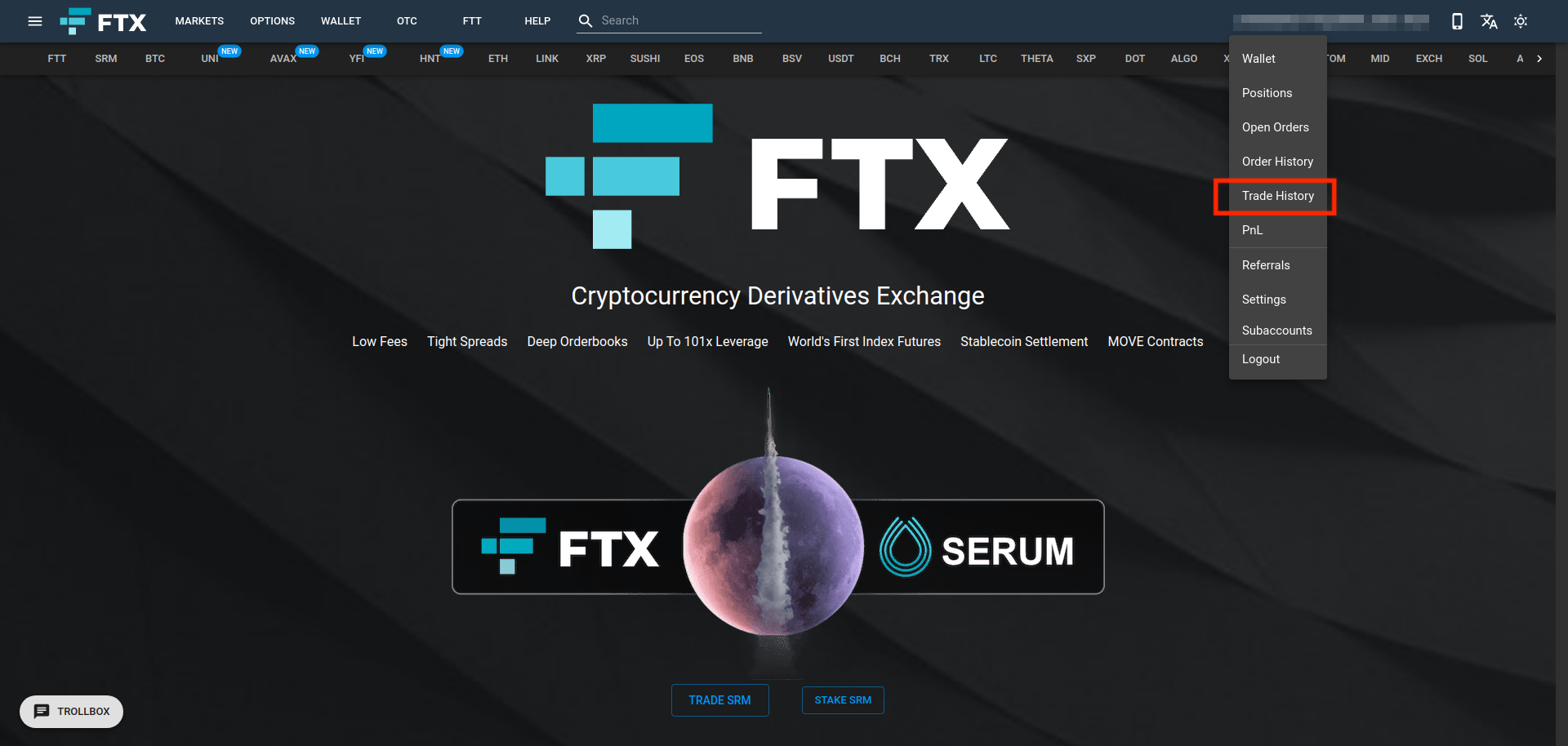 2. At "Trade History" section, click the calendar icon, choose the full period of your trade, hit "search", and download the CSV file by hitting the cloud icon.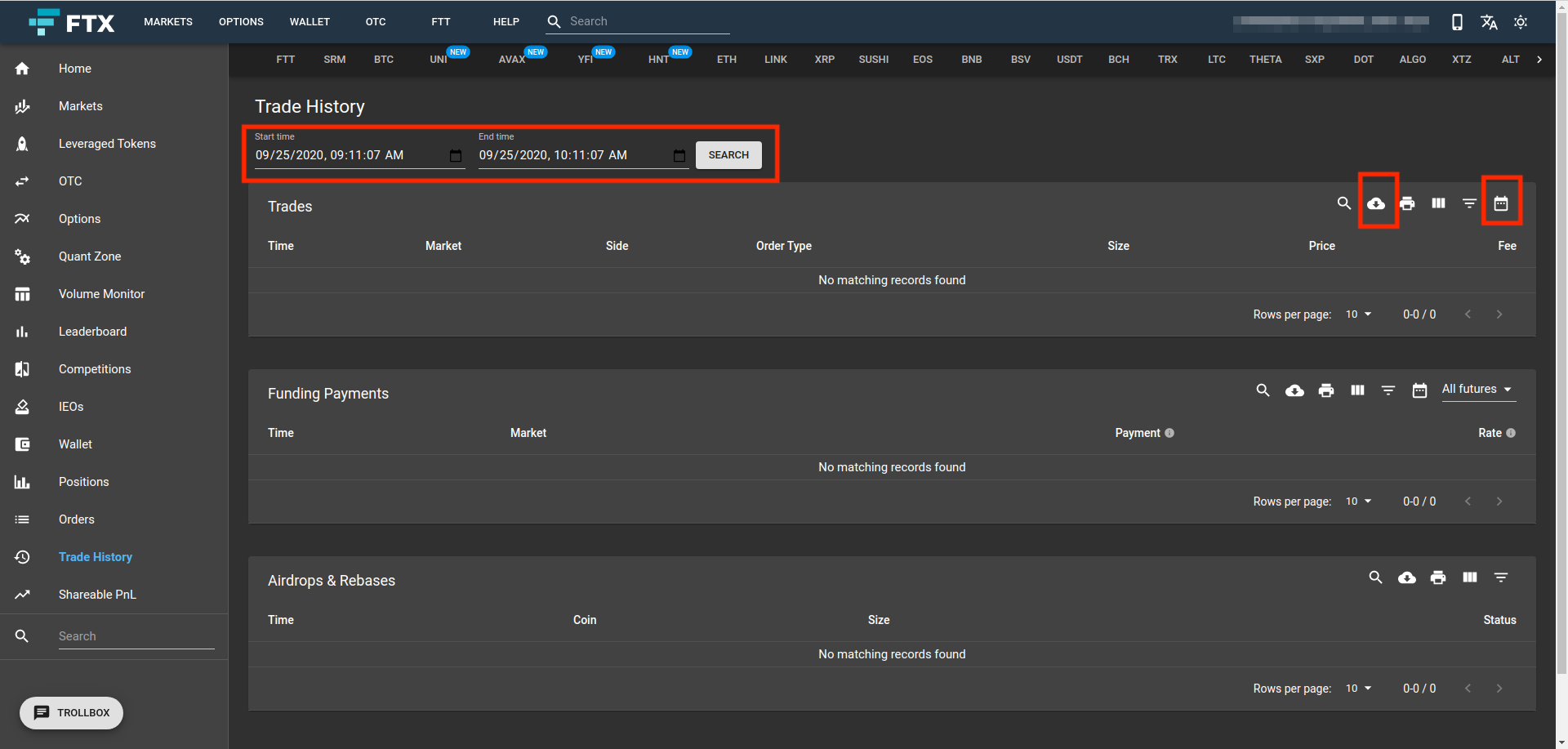 3. Do the same as above at the Funding Payment section