In this article, we will explain how to set up two-factor authentication.
1.Log into Cryptact, click on the person-shaped icon in the upper right corner and click on your email address.


2.On the "Account" tab, go to the "Two-Factor Authentication", and click on "Enable Two-Factor Auth".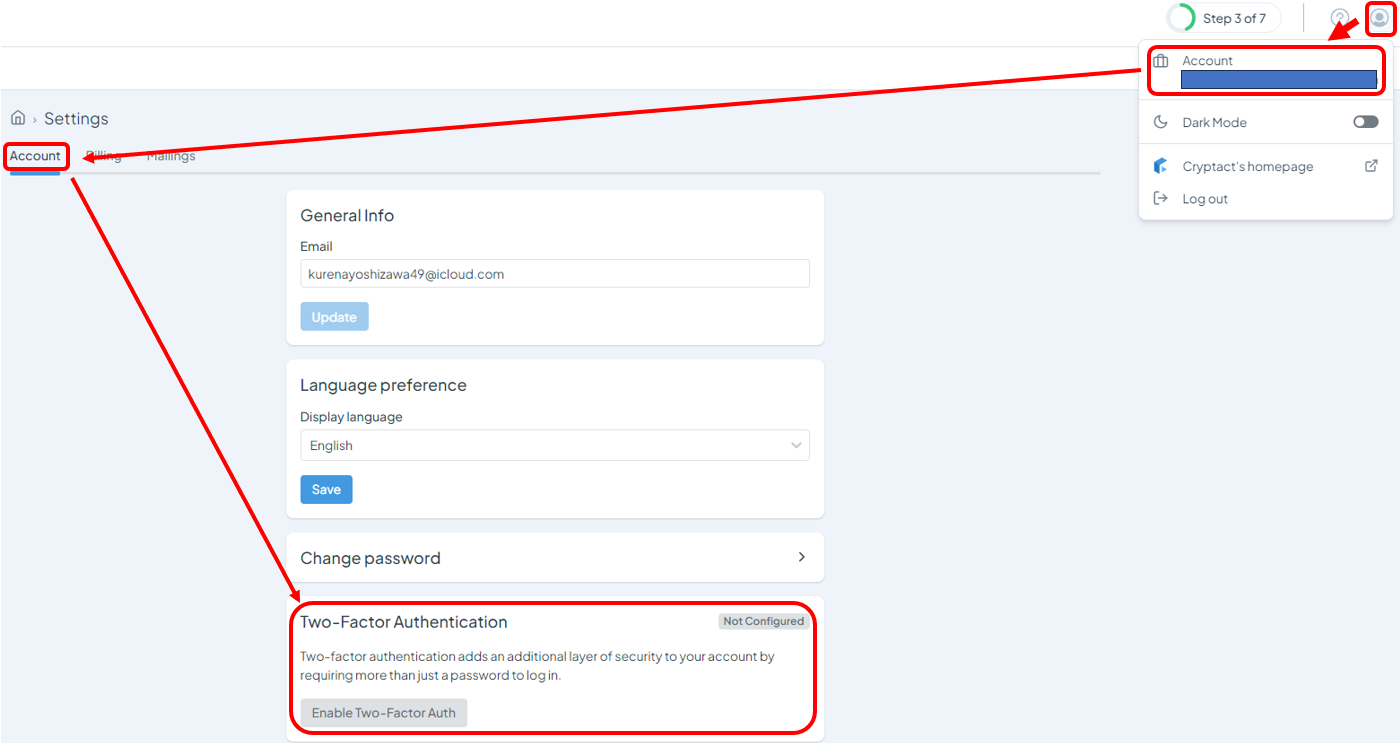 3.Select the desired app and proceed with the configuration and click on "Generate QRCode".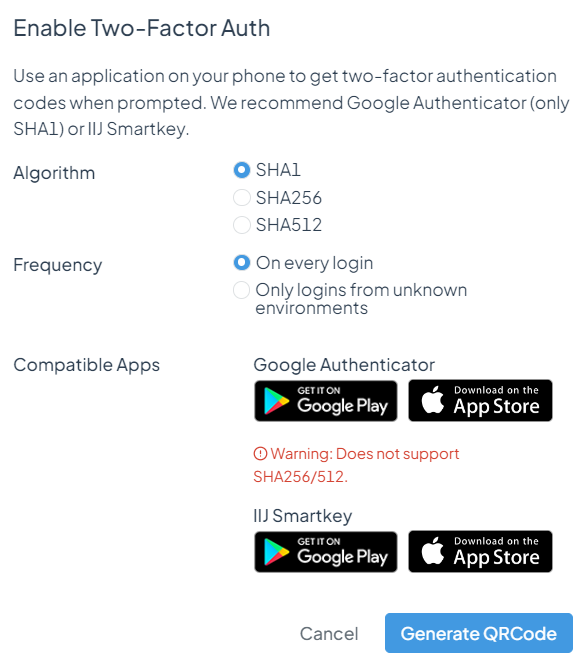 4.Scan the QR code using a two-factor authentication app on your mobile device. This will generate a token within the authentication app. Enter the token displayed in the authentication app into the designated field. Click on "Enable Two-Factor Authentication" to activate it.