In this article, we provide after canceling the subscription (disabling automatic renewal) for a paid plan, how to switch back to a paid plan.
1.Log into Cryptact, click on the person-shaped icon in the upper right corner and click on your email address.


2.Within the "Billing" tab, click on "Reactivate Subscription".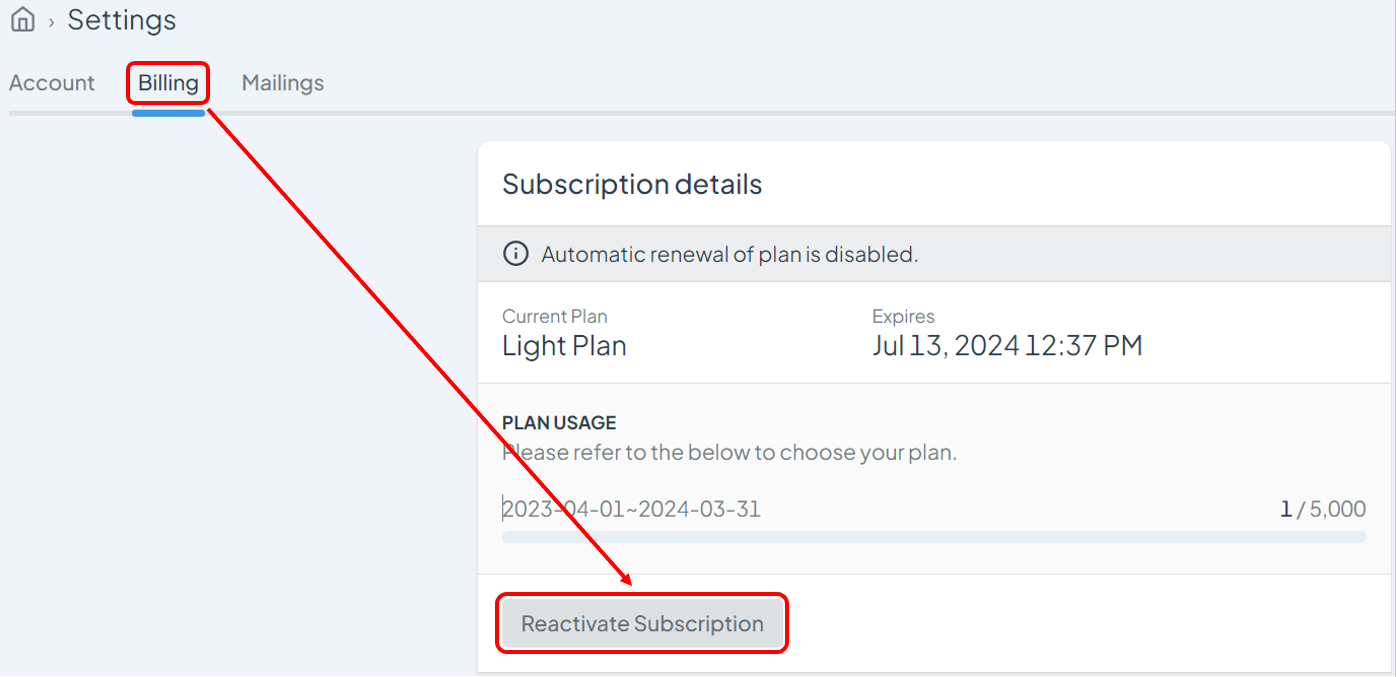 ▼After following the above steps, your subscription will be re-enable. It will be automatically renewel.You can check within the "Billing" tab.