This article explains how to use a promotion code.
1. Log into Cryptact, click your email address at the top right, and select "Account".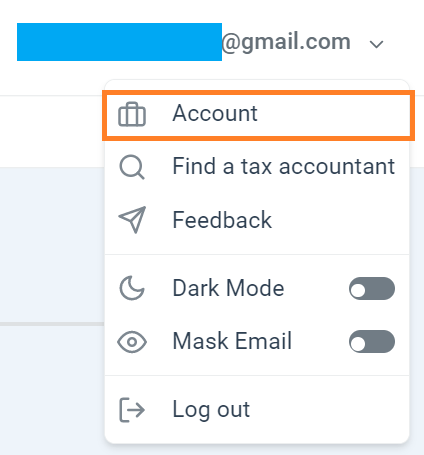 2. Click the "Billing" tab and click "Update Plan".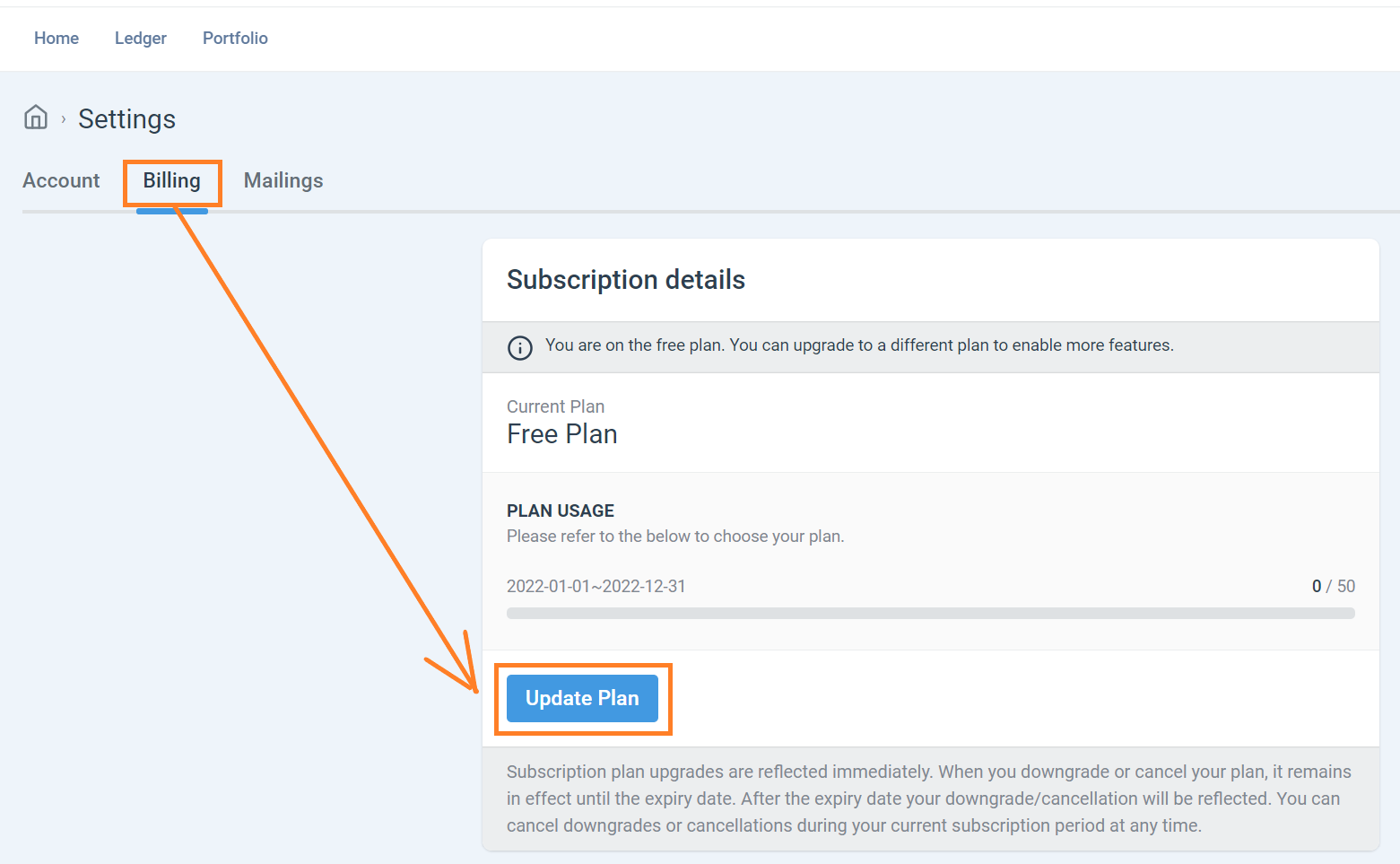 3. Choose your plan and click "Select plan".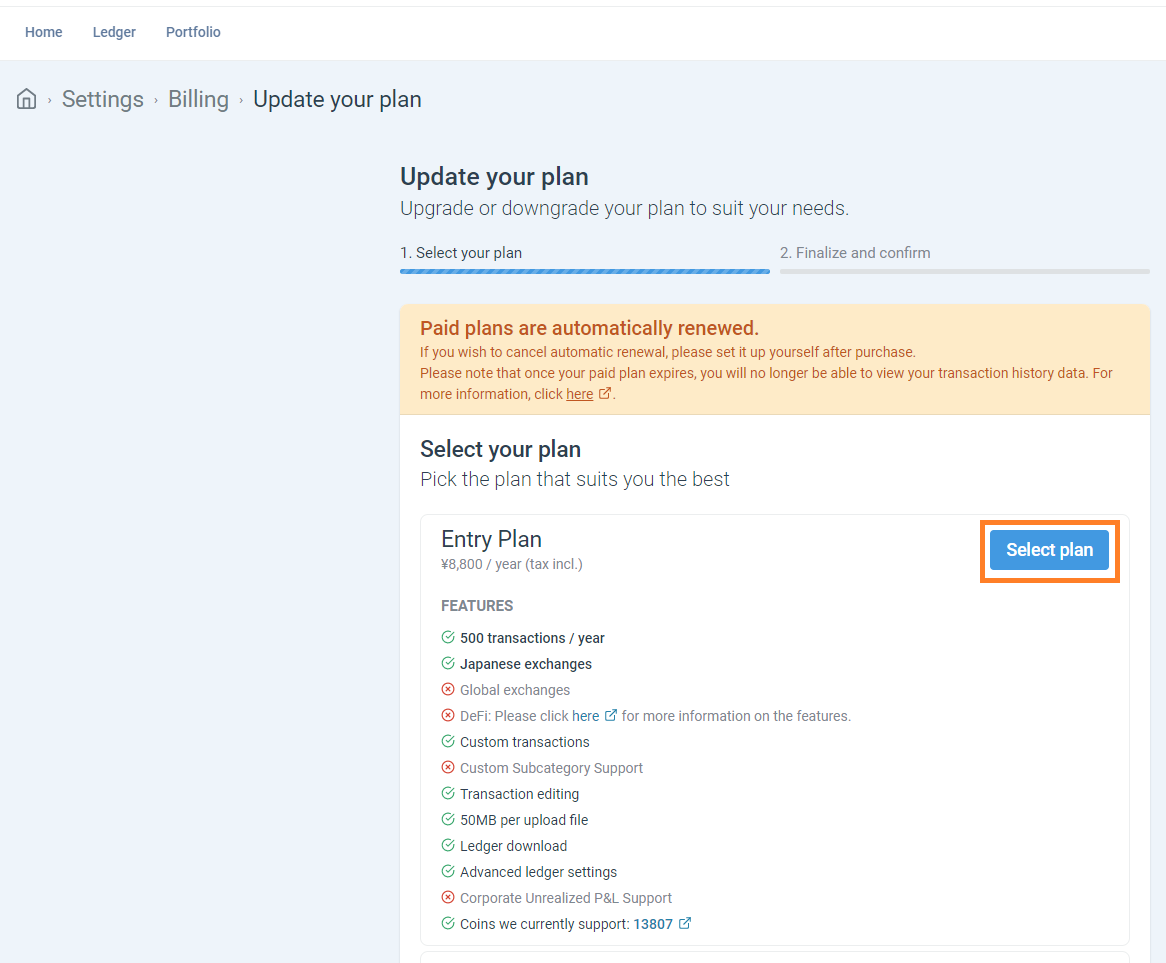 4. Enter the promotion code.
* Please note that you will not receive a refund if you forget to enter the promotion code, etc.